Chemistry
Discover chemical reactions and solve chemical equations with one and several unknown variables. You'll always have periodic table and the solubility table handy. And even the calculator of molar mass!

The app discovers the equations of chemical reactions even if the right or left part is unknown, helps you with organic and inorganic chemistry. The discovered reactions in an usual and ionic aspect will be mapped and formulas of organic chemistry are drawn for you.

Periodic convenient interactive table. Press a chemical element in the table to look the information.

The calculator of molar masses. Enter correctly a chemical compound and it will show molar masses and percentage of elements.

The table of solubility of substances is added in the app. Now your textbooks become waste!

The best solver of chemical equations for iPhone and iPad.

Recent changes:
Application size reduced

New interactive periodic table. Click on an item to view more information about it.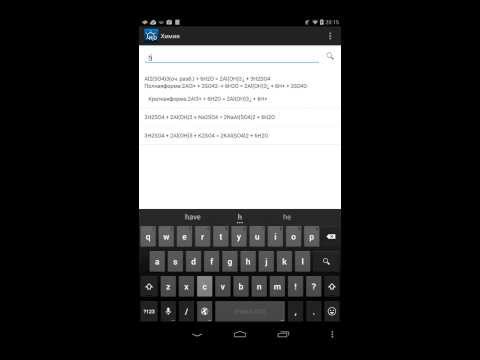 Write the first review for this app!