Did you develop this app? Access more services »
الدنيا
هـذه الـدنـيـا !
صغيرة, لكنها مليئة بـ جمال فوق ما وُصفَ الجمالُ - تطبيق ترفيهي متحدث يومياً يقوم بتسليتك وقت الضيق, يجمع بين الصور والفيديوهات المضحكة وفكاهية ويزودك بالمعلومات في كافة الأقسام.

المجالات:
☺ قصائد وأشعار
☻ نكت والغاز
☺ أدعية وأذكار
☻ كائنات حية
☺ وسائل نقل
☻ طبيعة ومدن
☺ الإنسان
يشمل صور وفيديوهات طريفة ومضحكة, عجائب وغرائب, معلومات - ثقافية, تكنولوجية, بالفن, اجتماعية، الدينية، عن الطبيعة (قيد الإنشاء).

يمكنك المشاركه بالتعليق على الصور او ارسالها كخبر للعائلة والاصدقاء, من دعاء او صورة تسعدهم.


الدنيا جمالٌ فوق ما وُصفَ الجمالُ
وحسنٌ ليس يشبههُ مثالُ
جمالُ الربِّ أبدعهُ بكونٍ
يكيلُ بهِ الجمالَ ولا يكالُ
وحسنُ الربِّ في الدنيا فريدٌ
لديهِ ولا امتثالَ، فلا مثالُ

نتمنى ان ينال اعجابكم,
اوقـاتـاً ممـتعـة.

Recent changes:
Added New Sections & Connected to Addunya.com website.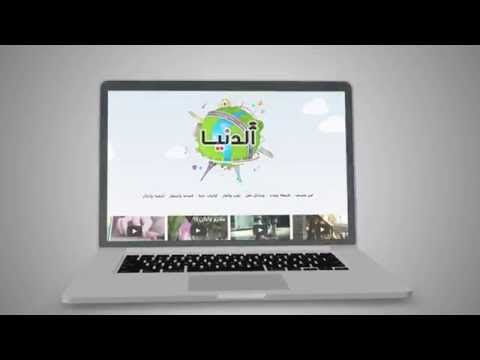 Write the first review for this app!