♥ Glass Garden Free
GLASS GARDEN FROM ANDROID WAX


★Visit our mobile website to make your phone shine★


Press here --> http://www.androidwax.com


Sophisticated, classy, and won't clutter your device Glass Garden will make your phone or table looks its best without draining your battery. Collect all three!!


*Glass Garden

*Daisies

*Sunflowers


This free version has limited functions.


Treat yourself to something nice. Add a colorful array of unique glass flowers to your mobile device. These custom flowers gracefully sway from side to side in a 2D panoramic motion. Includes special lighting effects and time synchronizes to morning, noon, evening, and night. With many options, colors, and customizations to choose from you can add your own touch. Puts some colorful flowers in your life. Add Glass Garden to your live wallpaper collection and your phone will stand out from the crowd.


★ Original artwork


★ Original artwork

★ Vivid Colors

★ Syncs with time

★ Opengl

★ Home screen scrolling supported

★ HDMI supported (HD Televisions)

★ Landscape mode supported

★ Many backgrounds

★ Many preference options

★ Low file size

★ Minimum battery usage


Android Wax (Make Your Device Shine)

http://www.androidwax.com


If you're looking for the perfect flowers live wallpaper then look no further. Glass Gardem live wallpaper is also great for nature lovers too.

Recent changes:
Update 5.0. Fixed vanishing flowers on scroll. Updated intro screen to fit all sizes.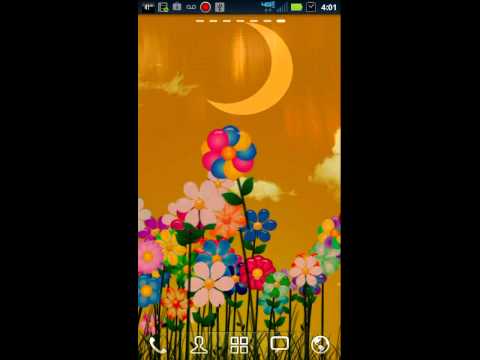 Write the first review for this app!