痘痘達人體驗版 (Zit Pop Lite)
Introduction:
A crazy zit popping game for removing zits from the face as fast as you can. The more zits you remove, the more score you gain.

Now a world contest for King of Zit Pop is open! Play the full version of Zit Pop v1.2 and you'll get the chance to win a free iPad 2. For more details, please check out our website.

How to Play:
1.Take a head shot photo of a person's face to start. Users can also select an existing picture, or just press 'Default' to use the default image.
2.Pop zits showing on the face as fast as you can before the time decreases to 0. Removing a big zit adds 1 second.

Features:
1.A built-in camera function to immediately take a head
shot photo as background image. In the lite version, users can experience this function for one time.
2.Automatic face recognition and skin detection are provided. Game procedures are minimized.
3.Funny photos resulted in the game can be shared through social networks, such as Facebook, Plurk and Twitter, etc.

Recent changes:
Date for the first released: 2011/9/11.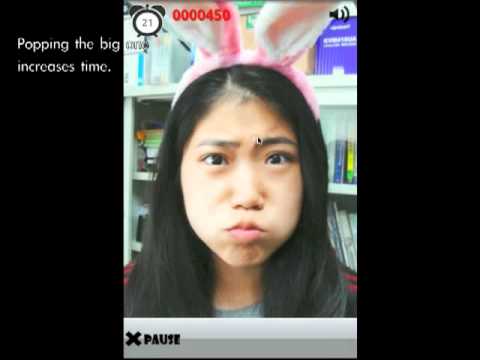 Write the first review for this app!