1to25 speed touch
Quickly touch the numbers in order!
Aim of the real number one matches!
Touch the order of 1 to 25 digits that compete on speed.
The ranking will be reflected in real time, let your mind be hotter.
Aim! Ranked No. 1 in the world!

Recent changes:
Vibration!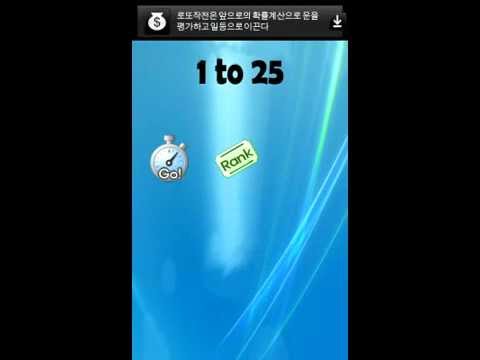 No comments in the Android market yet