2048 Pixels
Play pixel version of the most addictive game ever. Enjoy the colorful graphics in the style of Nintendo game console.
Warning! 2048 Pixels is incredibly addictive. This game will consume you!

[2048 rules are simple]
Swipe cells (up, down, left, right) to match them together. Sum the same numbers and your score will increase as fast as more you will merge. Try to reach 2048 or more in one cell.
Example: 2+2=4, 4+4=8, 8+8=16, 2048+2048=???? etc...

Collect game achievements and beat your friends score. Share scores on Facebook or Twitter.

[What makes 2048 Pixels game unique?]
+ Stunning pixelated graphics like on Nintendo game consoles. We say NO for boring and faded colors in original 2048
+ 2048 Pixels looks perfectly on any device. Size doesn't matter
+ Catchy chiptune music
+ Very good game optimization, no battery drain
+ No ads on the game screen. Nothing stands in your way of beating the record
+ Connect Google Play Games to climb to the top of leaderboard and collect achievements
+ You can keep playing after collected 2048 tile
+ Tired? You can close the game and continue reaching 2048 later
+ Game is absolutely free

Tap on 2048 Pixels game logo to see credits and contact us

Recent changes:
1.3.2.4

- Share your score on Facebook or Twitter.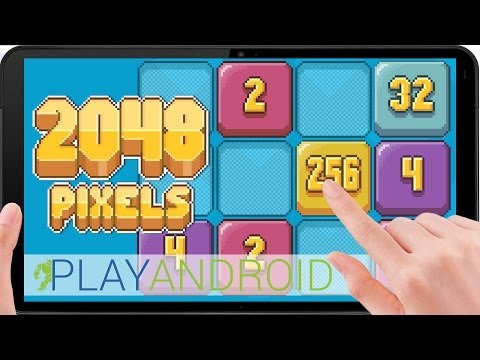 Write the first review for this app!