3,2,1 Burst balloons !
"3,2,1 Bust the balloons" is a simple yet fun, addictive and totally free game ! Pick up the bonuses, avoid the wrong color, make combos to collect the stars and set high scores : But be careful: a malus could be waiting around the corner and you will have to avoid it at all cost ! Test your skills in 30 levels with different environments and catchy music. Work on your strategy, find the best combo, pick up the bonuses at the perfect moment to get as many points as possible.But beware: the further you go, the faster the ballons. You can challenge your friends all over the world by sharing scores and unlocking achievements. Start collecting stars as soon as possible since it will allow you to unlock extra levels in a future update !

Recent changes:
Version 1.2 :
- Addition of leaderboad
- Addition of achievements
- Support of Google+
- Bug fix

Version 1.1 :
- French language support
- Back button support
- Rebalancing levels
- Bug fix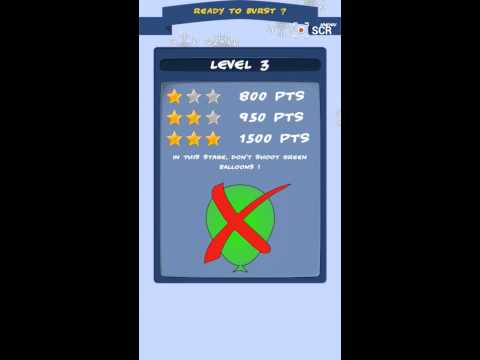 Write the first review for this app!