Amazing Bright Macaw Parrot
Would you like the parrot take a place on your shoulder?
Really full HD, really 3D.
No any static pictures, truly live 3D animation in full HD appearance.
Amazing bright macaw parrot.
Sounds availble.

Wonderful bird, so huge and bright!
It looks directly at you and you feel some inner trembling.
The eyes look very wise, as if it is a person, not a bird. What do you feel now?
Do you feel unity with Mother Nature?
Can you perceive how wise it is giving life to such wonderful creatures?
The bird is bright green with red feathers around the neck.
Looking at it you are surprised how bright natural colors are and you fell peacefulness and joy.
The colors full you with energy and power.
Would you like the parrot take a place on your shoulder?
Concentrate on your emotions now;
try to depict in your mind how nature gifts its power and wisdom.

Recent changes:
Sounds available.

Awards and Praise for HD Live Wallpapers:
• Best 3D Live Wallpapers - at LiveWallpapers.org http://bit.ly/1N5wIKi
• Another fantastic live wallpapers from PiedLove" - PiedLove.com http://piedlove.com
• Like us, Follow for our news, join us on Facebook - http://facebook.com/piedlove.com.android.live.wallpapers
* Our YouTube channel - http://youtube.com/user/piedlive
* Add PiedLove to your Circle - http://plus.google.com/106052080694644747284

Please rate it. Thanks!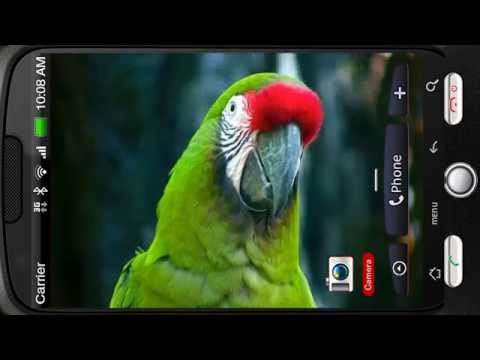 No comments in the Android market yet