ABC Discover in Portuguese
Very fun educational game for children with ages between 4 and 6 years to learn how to draw the ABC. This game has small didactic objectives very well defined in order for the kids to learn how to draw the alphabet with the help of captain Letrinhas.

By finding the treasure pieces the toddlers can learn the alphabet and sail through the ABC world learning vocabulary and the sound of the letters. This game is available with sound in both Portuguese from Portugal and Portuguese from Brazil! Learning has never been this much fun!

We know that being a parent is hard work and a full time job! So we offer you a game made with collaboration of specialists in the area of education that is:
• An educational game optimized for Tablet;
• Tools for the future;
• Learn together;
• Keep up with you kids development with our statistics.(Only on full version)

Game objectives:
• Collect all the coins;
• Unlock the treasure pieces;
• Complete all the letters of the maps;
• Small education objectives.

Educational objectives:
• Learn the name and sound of the letters of the alphabet;
• Learn to draw the letters;
• Develop interest for writing;
• Develop hand-eye coordination;
• Develop fine motor skills.

Recent changes:
v1.0.7
• Animation corrections.

v1.0.6
• Coins animation on the menu.
• Improvements in visual appearance.
• Corrections in sound.
• Brazilian version added.
• History in the introduction of the game.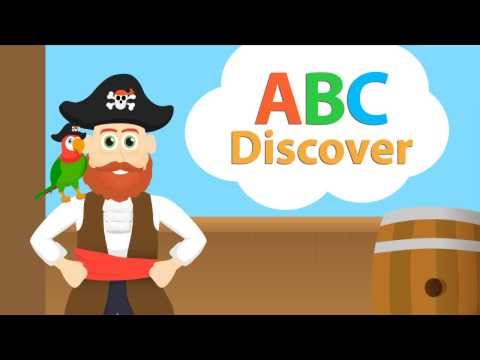 Write the first review for this app!