Abstract Media
Introducing Augmented Reality (AR) from Abstract Media. Using cutting edge technology, 3D objects and animations appear in real 3D space right before your eyes!

Simply grab an Abstract Business card from one of our team members or print out the marker pictured above, launch the app, then point the camera toward the marker!

Give us a shout to see what types of AR solutions Abstract Media can create for you!
http://abstractmediaco.com

Recent changes:
-Rebuilt GUI and experience.

-Added new videos for Brian and Alan.
-Added selection screen for different business cards.
-Added 3D Text to Brian's card.
-Added 'chrome' material to the 'A' logo.
-Added reflective materials to the office.
-Added website access.
-Added new info screens that better describe functions of the app.

-Fixed all major bugs and glitches.
-Fixed video loading and playing issues.

Enjoy! Be sure to let us know if you find any bugs!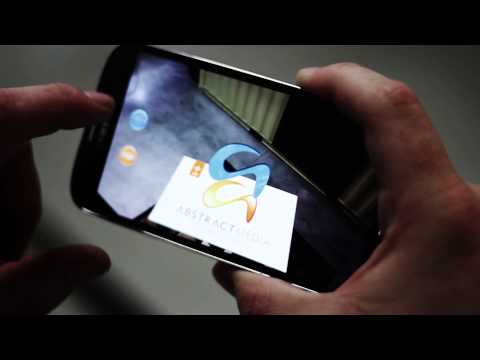 Write the first review for this app!