Adama
Adama is an online/offline 3D off-road navigation software. Its main usage would be for hiking or 4x4 traveling. Conceptually, it is based on tangogps - an open source, unix, gtk based solution.

It uses public available maps such as openstreet, opencycle.

You may use other off line maps, given that they are managed as tiles, for more info visit http://wiki.openstreetmap.org/wiki/Slippy_map_tilenames

Adama can also read Orux xml maps and convert them to the tiles system, enabling orux's maps visualization in 3D!

Adama can also be used to share location information with others, yet this feature require network connection.

Have a nice trip!

This is an alpha version.

Recent changes:
Better support for Android 4.4+
Allow dissecting paths to segments based on sessions. For now use gpx trkseg notion to capture this.

Use a spinner for selecting the current map.
Use different colours for track & path to differ it from red & green samash.
Fix friend rendering to consider submitted elevation.
Add support for tcx path loading.
Fix a possible issue in the file chooser.
Prefer Hebrew over English language.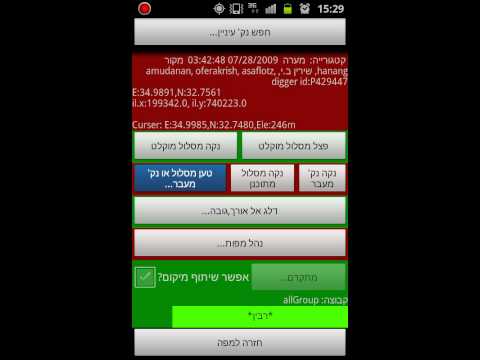 Write the first review for this app!