Adiyaman Map (Kâhta...)
TS Go! Adiyaman (Kâhta) is a FULL and OFFLINE Tourist map of Adiyaman, Turkey. Some cities included in this version: Kâhta, Mihmanli, Mazgirtli, Markik, Mamatikli, Mamadikli, Maltepe... And many more!

Everything you need in a trip in your phone. Beaches, theme parks, stunning landscapes, museums, hotels, restaurants... And if you have an emergency on your trip: nearby hospitals and other essential points of interest.

TRY TS Go! FOR FREE!
The free full version "TS Go! Catalonia" is available for you to try this app before buying it. DOWNLOAD TS Go! Catalonia FREE.

In your phone you will see a map showing your current position, and all the interesting places around you. You won't need anything more! And remember, everything in this app is OFFLINE, so you don't need to care about the annoying roaming cost.

Characteristics of the TS Go! maps:

• GPS positioning. It shows your position, and the real distance to the point you want to visit.
• Connectivity with Google Maps and Navigation.
• Map of cities and entire regions completely OFFLINE.
• Hundreds of points of interest in each city:
- Museums
- Hotels, Bed and Breakfast, camping and caravans
- Parks and monuments.
- Natural Viewpoints and amazing landscapes
- Theme parks and zoos
- Restaurants of all kinds
- Pubs
- Beaches
- Coffeehouses
- Stores of all kinds
- Supermarkets
- Nearby hospitals
- Banks and ATMs
• Information on public transport of the most important cities.
• Share points of interest via Facebook and / or email.

Some cities included in this version:
Malpinari Koyu Malpinar Maloglu Malikeci Mahmudiye Mahalle Lokman Mazil Melik Melküsi Mezrea Mezraa Mezra Mezgitli Meydanköy Meydan Mestan Meryemusagi Mernocesmesi Merdis Merazi Menzil Memadikli Lif Levzin Kuzevleri Kule Kulaksiz Külafhüyük Külafhöyük Küçükören Küçük Perveri Kucuk Kirikli Kucuk Kirgi Küçük Çerkezi Kucuk Boyali Kozan Kozagac Koyunlu Külkumu Kumluca Kuyulu Kuyucak Kütüklü Kutluca Kustepe Kusakkaya Kurumilli Kurugöl Kurudere Kuruagac Kurtitüye Kürk Küristan Kovanoluk Pevari Oztas Ozan Oyratli Oynakli Oyali Ovacik Otluca Otan Örtülü Ortanca Ortaca Orta Ormaniçi Özveren Palanli Perveri Pervari Perre Pepiler Penbegi Pehnik Pehkin Payamli Pasamezreasi Pasamezrasi Pasamezraasi Pamuklu Pamluk Orentas Örenli Ören Narsirti Narli Narince Narinca Naran Nakisli Nahik Mutlu Mustafacayir Mustafabeyli Mürsel Mülk Mortaç Narun Mezraasi Navalehori Onevler Onbaslar Ömeran Oluklu Olgunlar Okulu Okçu Ogutlu Odemis Ocaklar Nirin Niran Ninyat Misrak Kinzili Kerome Kerdiz Keralmaz Kemolar Kemerkaya Kelömer Kekeli Keftero Kefirdis Keferge Keferdis Kayras Kaynarca Kesecik Kesmetepe Kindirali Killili Killik Killicli Kilisik Kilisecik Kilisan Kezbi Kezalim Keysun Kevceli Kevcali Kesrik Kayatepe Kayaönü Kayacik Karan Karamustafa Karamusali Karaman Karamagara Karamagar Karakuyu Köyü Karakuyu Karaköse Karaköprü Karakoç Karakeçi Karahüyük Karatas Karatepe Kavakli Kasyazi Kaslica Kaskoy Karniacik Karnecik Karnacik Karmillik Kârmelek Kârküne Karikân Karicik Kargali Karahöyük Kovanlik Körsin Köristan Korik Köprülü Konuklu Konakdere Konacik Kömürköyü Kömür Komsular Komik Kölük Koltik Kortanli Kortitüye Kotur Kösüklü Kosin Koseusagi Köseli Köseler Köseceli Kosalar Körüstan Korulu Koruköy Korucak Koru Kolik Köklüce Köklü Kizilcapinar Kizilcahuyuk Kivircik Kitis Kisik Kirmizitarla Kirmacik Kirkori Kirkör Kiringul Kiringol Kirbiz Kiran Kizilhisar Kizilin Ködan Koçyurdu Koçtepe Koçlu Kocapirli Kocani Koçan Koçali Kocahisar Kocabey Kizilpinar Kiziloz Kizilkaya Kirachayma Yakacik Usluca Uskuran Ürünce Ünlüce Ulupinar Uludam Ugurca Ugrak Üçyol Üçkaya Uckardes Üçgöz Tuzluca Utan U...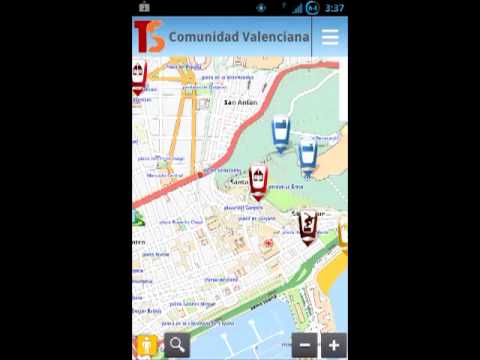 Write the first review for this app!
No comments in the Android market yet