Aerial Jet Shooting
Aerial Jet Shooting War -Fly Fast, Fly Hard
Clear the Skies like a PRO Air Combat Fighter

Aerial Jet Shooting War makes you feel like you're a real pilot! Play the best air combat game ever! You're armed with missiles and miniguns and so are your enemies! The game is incredibly fun and addicting! Fly and try to gather as much weaponry as possibly while avoiding your opponents and their missiles. They will try to take you out first, so you better lock n load!

Be the top gun pilot in this action packed game! Try to survive as long as you can and kill as many enemies as possible.


Blow your enemies to smithereens while collecting power ups and coins! Fly your jet while enjoying fascinating graphics and gameplay. Be the king of the skies while leading the battle against your enemies! Destroy their aircraft and protect your country pilot!
Features:
*Cool gameplay
*Fascinating graphics
*IAP Pro mode – use this and never die in the sky!
*Collect coins for powerups
*Super easy and innovative controls

Come and take control of the sky in this exhilarating game! If you like Aerial Jet Shooting War SIM come say hi to other pilots on our official facebook page!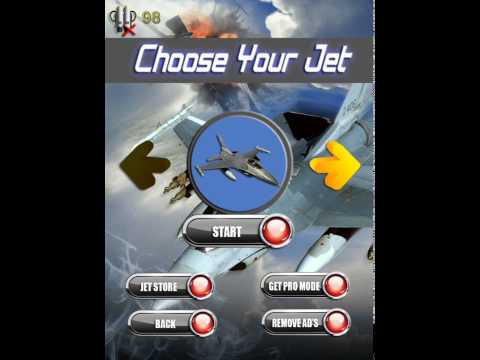 Write the first review for this app!