Afyonkarahisar Map (Dinar...)
TS Go! Afyonkarahisar (Afyonkarahisar) is a FULL and OFFLINE Tourist map of Afyonkarahisar, Turkey. Some cities included in this version: Afyonkarahisar, Dinar, Çay, Emirdag, Suhut, Koçhisar, Koçgazi... And many more!

Everything you need in a trip in your phone. Beaches, theme parks, stunning landscapes, museums, hotels, restaurants... And if you have an emergency on your trip: nearby hospitals and other essential points of interest.

TRY TS Go! FOR FREE!
The free full version "TS Go! Catalonia" is available for you to try this app before buying it. DOWNLOAD TS Go! Catalonia FREE.

In your phone you will see a map showing your current position, and all the interesting places around you. You won't need anything more! And remember, everything in this app is OFFLINE, so you don't need to care about the annoying roaming cost.

Characteristics of the TS Go! maps:

• GPS positioning. It shows your position, and the real distance to the point you want to visit.
• Connectivity with Google Maps and Navigation.
• Map of cities and entire regions completely OFFLINE.
• Hundreds of points of interest in each city:
- Museums
- Hotels, Bed and Breakfast, camping and caravans
- Parks and monuments.
- Natural Viewpoints and amazing landscapes
- Theme parks and zoos
- Restaurants of all kinds
- Pubs
- Beaches
- Coffeehouses
- Stores of all kinds
- Supermarkets
- Nearby hospitals
- Banks and ATMs
• Information on public transport of the most important cities.
• Share points of interest via Facebook and / or email.

Some cities included in this version:
Koçbeyli Kocaöz Kocagöl Kocadere Kizilviran Konari Küllüce Kulak Küçükkalecik Küçükhüyük Kozluca Köseli Körkuyu Köprülü Koprubasi Kiziloren Kizilli Kirca Kinik Kimilli Kilter Kilise Kiliclar Kilickaya Kilandiras Kirka Kirkpinar Kislacik Kizildag Kizilca Kizil Kizik Kirter Kirliler Kirler Kizilkoy Oda Mirtaz Mingile Meymenet Mentes Mehmetalikuyusu Mecidiye Mecdiye Mandira Koy Muhacir Muhacirakören Ocakli Nuribey Nuhköy Nuh Norgaz Nasuhoglu Damlari Nasuhoglu Muratlar Mandira Manahoz Maltepe Köyü Kuzviran Kuzören Kusura Kurudereköy Kurudere Kurucaova Kumartasi Kumartas Ligen Liyen Maltepe Mallica Mahmutsultan Mahmut Mahmari Mahacir Madenler Macil Kumari Karaarslan Kadilarkimillisi Kadilarkimilli Kadilar Kadikoy Kabakli Israil Ismail Iskankuyukoy Kadimursel Kâhurören Karaagackuyusu Karaagac Karaadilli Kara Hissar Sahib Kaleciksagir Kaldirimyaylasi Kaldirimkoy Kaldirim Iskankuyu Isiklar Ishakli Imralli Ilyasli Ildere Ikizce Ihsaniye Igdemir Idriskoy Idris Inamiye Inaz Iscehisar Isali Isakli Inpinar Inli Incikli Incik Incesu Icikli Karabel Keserler Kavakciftligi Karti Karlik Karkin Kargin Karayokus Karayatak Karatas Kavakli Kavakliciftligi Kemerkaya Keklicek Keçili Kazviran Kazanpinar Kayi Kayadibi Kâvurören Karasandikli Karapinarturkmen Karapinar Karahacili Karadirek Karadilli Karacaviran Karacasehir Karacaören Karacalar Karacahmet Karahisar Karahisarisahip Karamükkaracaören Karamikkaracaviran Karamikkaracaoren Karamik Karakuyu Karakisla Karakaya Köyü Karakaya Karacaahmet Okçular Yaka Üçkuyu Tutluca Türkmenköyü Türkmenköy Türkmenakviran Türkmenakören Türkmen Türkbelkavak Uclerkayasi Uluköy Virancik Veysel Velilerköy Veliler Vahdetiye Uzunpinar Uyanik Umraniye Toptepe Topdere Tokuslar Tefrihiye Tazkiri Tatarli Tasoluk Taskopru Koyu Tanoglu Ciftligi Tabaklar Suvermez Tekin Tepeköy Toklucak Tokluca Tinaztepe Tilkisyen Tilkisiyen Tilkisiyan Tezköy Tez Sütlâç Yusufaga Yukari Macakli Yozgat Yorgalar Yorgalak Yiprak Yigitpinar Yesilhuyuk Yesilcat Yukaricaybelen Yukaridandir Yurukmezari Yürükkaracaören Yuregil Yumruca Yukariyenice Yukaritandir Yukariotluk Yukaridandiri Yeregiren Yeniköy Yenikarabag Koyu Yass...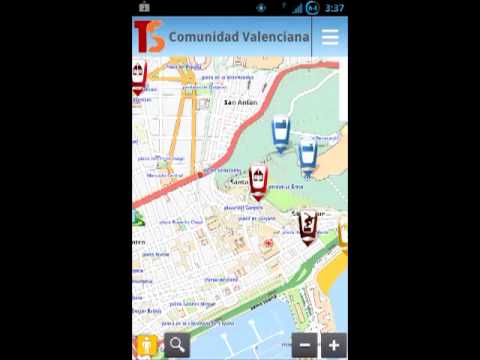 Write the first review for this app!
No comments in the Android market yet