Air Hockey Cross
[ Air Hockey Manual ]
This is a game for smartphone, where you can simply enjoy "Smart Air Hockey" game.
This is intended for all ages. Start playing the game.
You can enjoy high perfection air hockey game for free,

Using hockey stick, strike puck into opponent goal to make a score.
You will achieve victory by scoring higher score than opponent.


[ Special Detail: ]
Vivid graphic with realist sound
Quick respond speed
Various game modes
Single play capable
3 different levels under artificial intelligence
30/60/90/120 second game time (obtain higher score to win)
1/5/7/10 points limit game (achieve set score to win)
Multiplayer capable (up to2 people)
Using one device to play multi play
Support various kinds of puck
Various puck sizes (small, medium & large)
Three different puck styles (Regular puck, Bubble puck, Button Puck)
Supports 4 different kind of puck styles for dynamical movement of puck,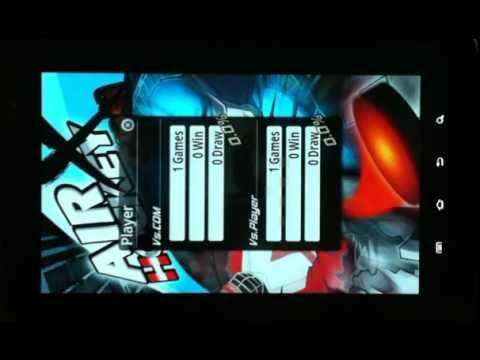 Write the first review for this app!