AIR Remote FREE for Apple TV
AIR Remote lets you control your Apple TV with your Android phone. It uses the infrared blaster to replace or extend your Apple TV remote in an smart way. No more being elbow-deep in the sofa cushions looking for your lost remote!

Jailbreaking your Apple TV is not required, because AIR Remote uses default infrared codes.

AIR Remote is also compatible with any Mac products with infrared receiver (introduced since 2005). These include some MacBook Pro, iMac, Mac mini or the iPod Universal Dock.

All essential functions (up, down, left, right, play/pause and the OK Button) are supported. Additionally you cam press and hold the play/pause or OK Button for additional functions , like you would do with your classic Apple TV remote.

On the sidebar you will find the choice between the original remote and the swipe view. After selecting the swipe screen, you can activate the directions by swiping into a direction. Tapping once represents the confirm button and tapping twice will trigger the menu button.

== Supported Devices ==

• LG G3
• HTC One (M7 & M8)
• HTC ONE Max
• HTC Butterfly S
• Samsung Galaxy S4
• Samsung Galaxy S5
• Samsung Galaxy S4 Mini
• Samsung Galaxy Note 3
• Samsung Galaxy Note 8.0
• Samsung Galaxy Tab 3 – 8.0 / 10.1

Please consider that not every Custom ROM has built-in infrared support!

== Support ==

If the light of your Apple TV flashes and there is no other reaction , please check if your silver Apple TV remote is still paired and unpair it.
From the Main menu from the Apple TV choose Settings > General > Remotes and Unpair Apple Remote.


You find the ad-free Version of AIR Remote here - http://bit.ly/1nZXh5M

Recent changes:
fixed several bugs!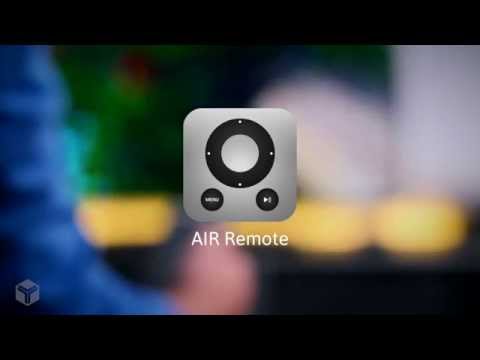 Write the first review for this app!