Ajax live wallpaper for RLW
RLW Theme Ajax is a Theme for RLW Live Wallpaper!

*NEEDS RLW LIVE WALLPAPER - IT'S A THEME FOR RLW ROTATING LIVE WALLPAPER - TO APPLY THEME, READ THE "HOW TO USE" DESCRIPTION BELOW*

Watch the video to see the live wallpaper in action!
It may be that the wallpaper in the video looks a bit delayed, but this is due to the recordings. Once you have installed the live wallpaper you will not see the delay

*First download the RLW Live Wallpaper app*


*** HOW TO USE ***

1) Install RLW Live Wallpaper (Pro) from ANDROID MARKET.

2) Install RLW Theme Ajax!

3) Tap on your homescreen -> Background -> Configure Wallpaper -> Rotation Speed and Direction ->
Circle 5 -> 0
Circle 6 -> -1

4) Select Ajax Theme.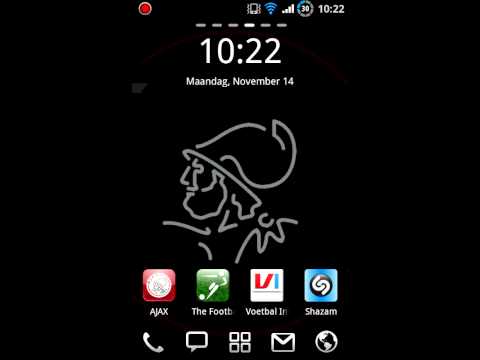 Write the first review for this app!
No comments in the Android market yet