Akershus Map (Jessheim...)
TS Go! Akershus (Jessheim) is a FULL and OFFLINE Tourist map of Akershus, Norway. Some cities included in this version: Jessheim, Drøbak, Nesoddtangen, Ås, Fetsund, Klofta, Vestby... And many more!

Everything you need in a trip in your phone. Beaches, theme parks, stunning landscapes, museums, hotels, restaurants... And if you have an emergency on your trip: nearby hospitals and other essential points of interest.

TRY TS Go! FOR FREE!
The free full version "TS Go! Catalonia" is available for you to try this app before buying it. DOWNLOAD TS Go! Catalonia FREE.

In your phone you will see a map showing your current position, and all the interesting places around you. You won't need anything more! And remember, everything in this app is OFFLINE, so you don't need to care about the annoying roaming cost.

Characteristics of the TS Go! maps:

• GPS positioning. It shows your position, and the real distance to the point you want to visit.
• Connectivity with Google Maps and Navigation.
• Map of cities and entire regions completely OFFLINE.
• Hundreds of points of interest in each city:
- Museums
- Hotels, Bed and Breakfast, camping and caravans
- Parks and monuments.
- Natural Viewpoints and amazing landscapes
- Theme parks and zoos
- Restaurants of all kinds
- Pubs
- Beaches
- Coffeehouses
- Stores of all kinds
- Supermarkets
- Nearby hospitals
- Banks and ATMs
• Information on public transport of the most important cities.
• Share points of interest via Facebook and / or email.

Some cities included in this version:
Rotnes Sørumsand Eidsvoll Flateby Årnes Maura Bjørkelangen Fagerstrand Blakstad Åneby Frogner Ask Lørenfallet Løken Nordkisa Fjellstrand Hemnes Borgen Smestad Fosser Lindeberg Vormsund Minnesund Fjellsrud Hølen Langset Økri Nygard Nordstrand Raanaasfoss Rud Rundtam Rundtom Rustad Rustad i Hurdal Okseval Rausjø Ovlin Raasjöen Østre Jong Råholt Østby Ørbekk Örbæk Oppegård Rånåsfoss Oppegaard Omberg Råsjøen Oksval Nordby Bruk Nordby Løren Lønlifallet Lönlifaldet Løken i Høland Låke Lillestrøm Lierfoss Leirsund Leangen Langhus Langerud Laasby Laake Kvevli Krokedal Nesti Losby Nitberg Nesten Neset Nesbru Nes Nerdrum Myrer Mork i Romerike Mork Møllerstad Mo Lystad Lysaker Lunder Lund Kroer Ydersbotn Tangen Svindal Svestad Svartskog Sundet Sundby Styrigrenna Styrigrenda Stubberud Strømmen Storbråten Storbraaten Stensgård Stensgaard Stensby Steinsgard Tofsrud Togstad Vollen Vollebekk Volden Vilberg Våler Vålaug Vaaler Vaalaug Ursvik Urskog Ulven Ulsvik Toverud Tosterud Tokstad Tokkstad Steinsby Steilene Ski Skedsmokorset Skårer Skaarer Sjølisæter Sjöli Seterstøa Sesvoll Sesvold Sem Sandviken Sandvika Sandvik Sandum Sand Sæterstöen Skiphelle Skjatvet Stefferud Stabekk Stabæk Spro Sørum Sørli Sørbakken Soon Son Solberg Smedstad Slattum Skytta Skulerud Skotbu Skodbo Ryen Kringler Furuset Faldet Fagernes Enebakneset Enebakkneset Elstad Ellingstad Eipsvolo Eipsvold Eikeberg Eidsvoll Verk Eidsvold Verk Eidsvold Egner Dystland Døkkji Dokke Fallet Feiring Fornebu Folvell Flesvik Flaskebekk Flaskebæk Fjuk Aamot Fjell Fjeldstrand Fjeldsrud Fjeld Finstadbru Finstad Finnstadbru Finnstad Fenstad Diserud Dal Berg Bekkedal Bærums Verk Bærums Jernvaerk Baekkedal Aurstad Aurskog Auli Asker Asak Åmot Alveren Alværn Algrem Aas Aarnes Berger Bjørke Brustad Brudalen Brevik Breidvik Brattlia Bratlien Bråte Braate Bøss Bösdalen Bøndalen Blylaget Bløylaget Blakkstad Blakkestad Bjørnstad Aaneby Kratorp Jøndal Jesseim Jar Ingeborgrud Ile Hvitsten Hvitstein Hvitsen Hvam Hvalstrand Hvalstad Husvik Huseby Hurdalsverk Høvik Hornåseng Kevli K...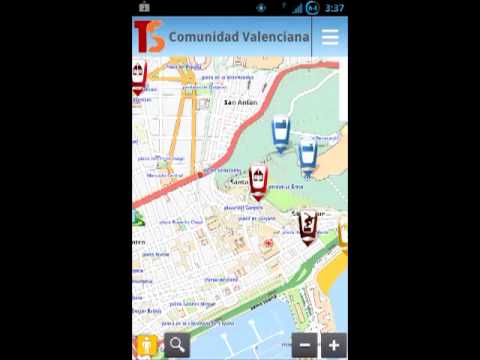 Write the first review for this app!
No comments in the Android market yet