Akhaia Map (Pátrai,Ríon...)
TS Go! Akhaia (Pátrai) is a FULL and OFFLINE Tourist map of Akhaia, Greece. Some cities included in this version: Pátrai, Aíyion, Paralía, Ríon, Ovriá, Káto Akhaïa, Vrakhnaíika... And many more!

Everything you need in a trip in your phone. Beaches, theme parks, stunning landscapes, museums, hotels, restaurants... And if you have an emergency on your trip: nearby hospitals and other essential points of interest.

TRY TS Go! FOR FREE!
The free full version "TS Go! Catalonia" is available for you to try this app before buying it. DOWNLOAD TS Go! Catalonia FREE.

In your phone you will see a map showing your current position, and all the interesting places around you. You won't need anything more! And remember, everything in this app is OFFLINE, so you don't need to care about the annoying roaming cost.

Characteristics of the TS Go! maps:

• GPS positioning. It shows your position, and the real distance to the point you want to visit.
• Connectivity with Google Maps and Navigation.
• Map of cities and entire regions completely OFFLINE.
• Hundreds of points of interest in each city:
- Museums
- Hotels, Bed and Breakfast, camping and caravans
- Parks and monuments.
- Natural Viewpoints and amazing landscapes
- Theme parks and zoos
- Restaurants of all kinds
- Pubs
- Beaches
- Coffeehouses
- Stores of all kinds
- Supermarkets
- Nearby hospitals
- Banks and ATMs
• Information on public transport of the most important cities.
• Share points of interest via Facebook and / or email.

Some cities included in this version:
Akráta Aíyira Kalávrita Silivainiótika Lápas Selianítika Royítika Kamárai Témeni Káto Mazarákion Áno Kastrítsion Khalandrítsa Kamínia Pangráti Páïa Pánormon Pánormon Dhorídhos Pánormos Páos Neratzés Ortholíthion Panórama Palaiá Peristéra Panéïka Pangrátion Panaíika Paliostafídha Paliokhóri Palaiostafídha Perithóri Palaiokhórion Papakostaíika Ortholithi Oikonomaíika Néa Voúra Néa Trizonía Násia Mourlá Mouríkion Mouríki Mostítsion Mostítsi Mosiá Morókhova Monodhéndrion Monodhéndhri Néo Voúra Neokhórion Óasis Niokhóri Nikoléïka Nikolaíika Nikiforaíika Niforaíika Niámata Nezerítika Neserítika Nerantziaí Néos Erineós Néon Kombigádhion Monastírion Papanikolaíika Pournarókastron Plátanos Platano Platanlótissa Platanítsa Plataniótissa Planitéron Planderaíika Pláka Pitítsa Píso Sikiá Píso Sikéa Platánou Paralía Platanóvrisi Polílofon Pournárion Pournári Pourkarókastron Potamítikos Yialós Potamiá Porovítsiana Porovítsa Poretzó Poretsó Pondiás Mikrós Pondiás Mégas Pírgos Pirgákion Patrasse Patras Patrae Pátra Paraskeví Paralímni Paralía Sergoúlas Paralía Proastíou Paralía Porovítsis Paralía Platánou Paralía Akrátas Pavlókastron Péra Khorió Péra Mahalá Pirgáki Pigádhia Pévkon Petsákoi Petrotón Petrotó Petrálithi Perivóla Perithórion Peristéra Péra Makhalás Papanikoléïka Moiréïka Mastrandónis Makaloúka Lousikón Lousiká Loúpos Lopésion Lópesi Lóngos Logothétis Logotheti Lófos Liyíai Livártzion Malióti Mamaloúka Mármara Marazá Marathiás Marathiá Manoléïka Manetéïka Manetaíika Manésion Mánesi Mándiles Mandhilás Mamousiá Livartziná Kalívia Livartzí Livárji Leóndi Lekhoúrion Lekhoúri Latséïka Latsaíika Lastaíika Láppa Lapáthia Lapates Lápata Lapanayoí Lambréïka Leóndion Léstaina Lithópetra Liómbezi Limnokhórion Limnokhóri Likouría Likoúri Lidhoríkion Liakéïka Lévkos Lévki Levkásion Lévka Lambraíika Mávra Lithária Moiraíika Mikrouléïka Mikroulaíika Mikrós Pondiás Mikrón P...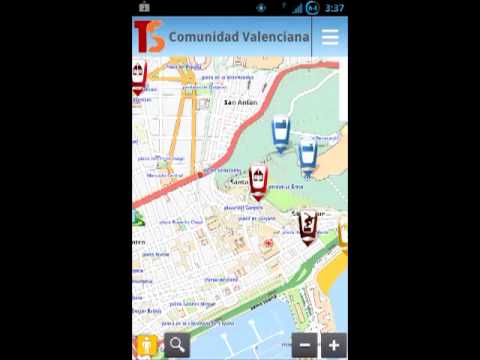 Write the first review for this app!
No comments in the Android market yet