alaMaula Free Classifieds
The official application of alaMaula, the local classifieds site of eBay in Latin America, free and easy to use, is now available in your Smartphone Android to sell everything you do not use anymore or to buy anything you need. Choose among thousands of ads of new or used products, divided into more than 70 categories (new or used cars and motorcycles, houses for sale or rent, jobs, cell phones, electronics, furniture, clothes and much more.) Find a seller from your city or region, and complete your transaction quickly and safely.
For buyers:
· Search by keyword, location or category
· Filter and sort search results according to different preset criteria
· View classifieds in lists or gallery
· Share ads with your friends and social networks
· Contact the seller directly from the application via email or phone
For sellers:
· Take a photo with your Smartphone Android and, in seconds, you can post your ad from the application
· Fill in the description of the product /service you offer and post your ad quickly and free
· Manage, edit or delete easily your ads from the user account that created them
Buy and sell from anywhere in an easy, quick and safe way via alaMaula Android application

Recent changes:
Our new two-step Post Ad process enables you to post ads faster with slick features such as:

· Multi-select photos: select up to 8 photos to promote your ad at the same time

· Category suggestion: the app suggests a category based upon the Ad Title and Description you provide

· Map view for item location: now you can pinpoint the location of your item via an interactive map

The new Post Ad feature will not be available to Android 2.3 users in this release.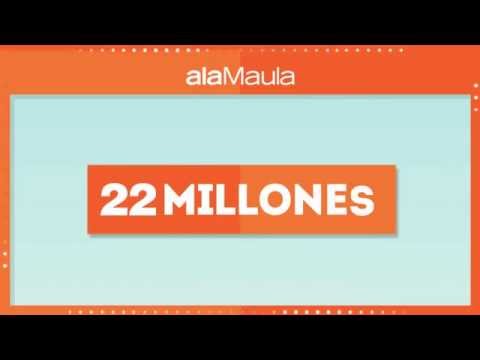 Write the first review for this app!