Alarm4Me_5Min
Alarm4Me_5Min

[no advertisement]

1. set alarm(time, day, music, vibration)
2. you can select mp3 to set ringtone
3. onetime alarm
4. speech recognition(5 minute, 10 minute, 15 minute)
5. shaking recognition(default snooze time)
6. simple widget
7. support backup/recovery alarm datas
8. support honeycomb(3.x), ice cream sandwich(4.x)
9. screen brightness is set on low brightness to reduce battery using when is paused alarm music
10. Add Preference(status bar icon continuous time) - continuous, 10 seconds, 60 seconds
11. Add alarm background image
12. Add alarm message
13. Default snooze time is 5minute

Recent changes:
# [Ver. 1.4.0]
1. Optimized code. [코드 최적화]
2. Bug Fix - Add Alarm/Set Alarm Time.
[버그 픽스 - 알람 추가와 알람 시간 설정 오류 수정]
안드로이드 젤리빈 Ver 4.1 에서는 알람 추가 시 2개가 생성되는 OS 자체 버그가 있습니다.
그래서 부득이하게 알람 추가를 하시고 1개를 삭제하시면 되겠습니다.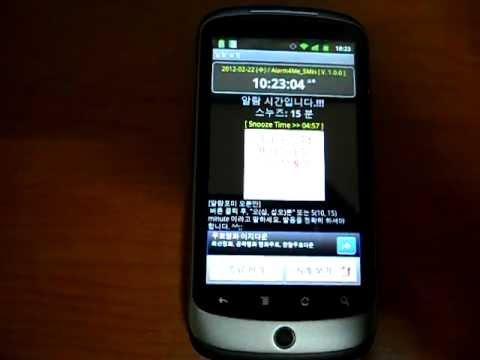 No comments in the Android market yet