Align It!
IMPORTANT!!!
You can buy the AD FREE version from Amazon App Store, until Google will allow selling apps in my country.

A fun way to relax.
Do you have what it takes to be the Chuck Norris Aligner master? Or even more: the Chuck Norris Reloaded Aligner master: the supreme Aligner grade? Or maybe you have enough patience to be the next Endurance Master?
The rules are simple: align 5 or more circles in line, column or diagonal and win points. The more circles you align, the more points you'll get. Unlock all achievements and gain Openfeint points.
The game has 3 difficulty levels: EASY, MEDIUM and HARD corresponding to 4, 5 or 6 colors.

Are you able to discover the secret achievements?

Now with Openfeint integration! Share your scores with your fiends! Unlock all achievements and win Openfeint points (630 points for now - more to come)!

Notes:
* You can access the Openfeint Dashboard by clicking High Scores and then the Open Feint button.

Tags: openfeint, feint, open feint, five or more, align it, brain, colors, 5 in a row, 6 in a row, connect 5.

Future features:
* timer mode;
* undo last X moves.
* more achievements

Recent changes:
* new design
* disable openfeint from the settings menu
* tablet optimized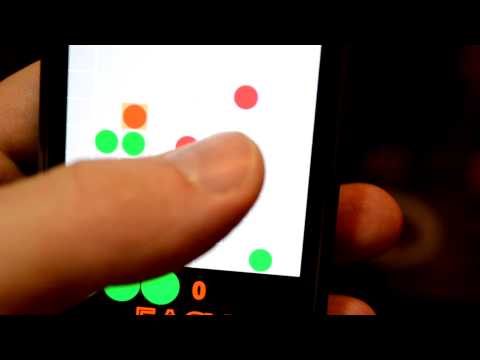 Write the first review for this app!