Amazing Audio Voice Recorder
Best Audio Recorder for Free Unlimited voice recordings. Full File Manager. WAV + OGG Recordings (better than MP3). Listen Stereo Audio Recordings in REAL-TIME on Ear-Phones. Fast Pause/Resume and Play. Best voice recorder without need to press buttons. Best audio recorder without need to look at screen. Or use Volume Buttons or Headset button. Vibrations on audio Record or Pause or Stop. Large buttons visible in sunlight. Blind user tested. Stereo Recording. Reduce Noise. Recording Volume Boost. Record lectures. Move phone near your Ear to Record. Pause by moving phone away from your Ear. Start recording when Phone is placed face-down on a table. Pause when Phone is face-up.
Background recording NOT supported by design. Use Run App buttons to directly run another app like Smart Voice Recorder or Easy Voice Recorder. For call recorder - see section below.
Our previous apps (2M+ downloads): Bane Voice Changer BTVC Batman / Darth Vader Voice Changer DTVC.

SMART RECORDING CONTROLS for AMAZING AUDIO VOICE RECORDER:
- Ear Detect to fast Record/Pause or Record/Stop - Phone to Ear for easy voice recording
- Headset button to Record/Pause/Stop - best recorder control with one button!
- Volume Buttons to Record/Pause/Stop - best recorder with physical buttons!

- Listen to Audio Recording - Real-Time using Ear-phones or Headset - best voice recorder for monitoring!
- Vibrate feedback indicates recording state

RECORD SETTINGS:
- Volume Boost 16x - record lectures - easily record whisper across large quiet room (boom mic)
- Noise reduction - esp. with Volume Boost recordings

- Stereo Audio Recording (if device supports - Nexus 4/5 DO NOT, most Samsung devices DO)
- Microphone choice (Bottom/Top microphone or unprocessed RAW bottom microphone)

- Uncompressed WAV recorder
- Compressed OGG recorder - open standard/better than MP3 audio recorder
- MP3 voice recorder licensing requires paid app
- Sample Rates choices

BEST FILE MANAGEMENT with AMAZING AUDIO VOICE RECORDER:
- Unique name based on Date/Time
- Daily Folders or Flat - for easy recordings organization
- Organize into folders
- Choose Recording Folder

- Play recordings with other Player/Editor apps

- OI File Manager (built-in)
- Total Commander File Manager (better for blind-accessibility with TalkBack)
- use Total Commander plugins for FTP, Dropbox and other tasks!

SCREEN TIMEOUT:
- Dim Screen on Timeout - save battery power

SHOW OR HIDE BUTTONS:
- Show/Hide buttons on screen
- Record without buttons (thanks to Ear Detect and Vibrate feedback)

SET APP 1 2 3 BUTTONS
- Run any app by pressing a button! - run Smart Voice Recorder or Easy Voice Recorder or any of your installed apps!

UI ADVANTAGES:
- Visible in sunlight
- Visible from 20 feet away indoors
- Counter instantly indicates audio recording state

- Buttons directly under Thumb (left/right-hand)
- Dim Screen near Ear - touchscreen disable

- Less silent space in recordings - since is easier to Pause

- Play button useful for remembering last audio recorder session!
- E-mail/Share last recording - easy audio recorder sharing
- Trash/Favorite last recording - delete Trash later!


UNSUPPORTED:
- No background recording - you CAN turn on Airplane Mode to avoid interruptions to record long lectures
- No phone call recording - you CAN turn on speakerphone and record with our app. Or use Run App 1 2 3 buttons to run another background voice recorder like Smart Voice Recorder or Easy Voice Recorder

KITKAT+ AND EXTERNAL SD CARDS:
- Google restrictions in KitKat+ - apps CANNOT use external SD card for permanent storage. Samsung affected by KitKat update. Ask manufacturer to fix in an update.

PERMISSIONS:
- Vibrate
- Record_Audio
- Write_External_Storage (save audio)
FOR ADS:
- Internet
- Access_Network_State
FOR TAPJOY (to remove ads):
- Read_Phone_State
- Access_WiFi_State

CONTACT:
- http://www.stereomatch.com/blog/amazing-audio-voice-recorder-app-for-android/
- E-mail: amazingaudiovoicerecorder AT stereomatch.com

Recent changes:
Fastest voice recording - move phone to and from Ear to Record/Pause. Record without pressing buttons or looking at the screen - blind user friendly! Readable in sunlight and from 20 feet indoors!
0.9.33: Fixed - issue with Ear Detect when switching away from app and then come back - the screen became unresponsive to touch.
0.9.32: Added Show/Hide option for Time and Counter as well.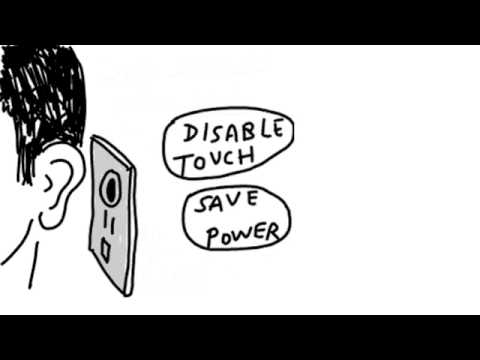 Write the first review for this app!