Amazing Audio Voice Recorder
HIGH QUALITY
- WAV or OGG compression (better than MP3)
- Stereo recording (Nexus: same in both ears)
- Volume Boost 16x - record lectures. Reduce Noise.

- UI Hi-Visibility in Sunlight

- Stable and Completely Blind Accessible! (tested by Eyes-Free group)


UNIQUE FEATURES:
- Live Monitoring in Stereo (earphones before start rec)
- Full File Manager (built-in or Total Commander)
- Pick recording folder of your choice!
- Proximity Sensor - Flip phone face-down/face-up to record/pause. Phone to Ear to record (enable Ear Detect bottom-left button). Intuitive recording without pressing buttons!
- Disables Touchscreen near Ear (Ear Detect)
- Directly run apps! - Run App 1 2 3 buttons (right edge).
- Instant Play/Share last recording. Mark as Trash/Favorite!

- Physical buttons: Volume Buttons / Headset button - record/pause/stop!

- UI reduces silent space in voice memos (since easier to pause)
- UI customizable - remove buttons from screen!
- Simple UI reduces Errors/Mistakes


NOT A CALL RECORDER
Although it CAN record phone calls - enable Speakerphone during a call - THEN switch to our app.

NOT FOR BACKGROUND RECORDING
Recording will be stopped if app is interrupted. This is a design decision to avoid accidentally recordings - no longer will you forget that recording was on after you are done with a long phone call!

RECORD FOR HOURS
Ensure that recording will not be interrupted - switch to Airplane Mode, stop alarm apps which may interrupt. Tested for 3 hours. 100 hour recording within (4GB FAT32) file size limit for external SD cards - with OGG compression.


BLIND ACCESSIBLE - TESTED WITH TALKBACK
Tested extensively by Eyes-Free google group members. Stable & extremely accessible with TalkBack - rave reviews from Eyes-Free members! Help is accessible - Counter speaks time and recording state. Volume and Headset button controls. Monitoring with Ear-Phones. Even Time/Date spoken separately. Choice of most accessible Total Commander File Manager. Google needs to fix a bug in TalkBack on Kit Kat for Volume Button controls to work - works well for non-TalkBack users.


OGG COMPRESSION - better than MP3 !!
OGG superior to MP3. OGG is open, hi-quality, smaller file size. Play / Edit OGG files on Mac/PCs - using free/open source VLC / Audacity.

FULL FILE MANAGER - built-in !!
OI File Manager (built-in). Or switch to Total Command File Manager in Settings! Use Total Commander plugins for FTP, DropBox and other tasks!

FILE MANAGEMENT - user control over files!
Files created wth UNIQUE names based on Date/Time. Automatically organized into Daily Folders (default) - or Flat (as in other apps). Using built-in file manager - create folders / organize as you please! Pick custom Recording Folder!

INSTANT LABEL - TRASH / FAVORITE
Label last recording instantly as "Trash" or "Favorite" - file moved to Trash / Favorites sub-folder - remove it later using file manager!

INSTANT PLAY / SHARE
Listen to last recording with Play button! Or click on files in file manager to play/edit using other apps. Share with other apps - to edit or send via Skype/Email.


SCREEN DIMS
Dim Screen on Timeout - save battery power (turn on in Settings). Also dims when phone near Ear (turn on Ear Detect).

RUN APP 1 2 3
Buttons on right edge - run any app! Simplifies switching between often-used apps.


KITKAT+ - EXTERNAL SD CARD
Google restrictions in KitKat+ - apps CANNOT use external SD card for permanent storage. Rooted device owners can enable external SD card access - using something like: https://play.google.com/store/apps/details?id=com.geeksoft.extcardpatch


PERMISSIONS:
- Vibrate
- Record_Audio
- Write_External_Storage (save audio)
FOR ADS:
- Internet
- Access_Network_State
FOR TAPJOY (to remove ads):
- Read_Phone_State
- Access_WiFi_State


CONTACT:
- http://www.stereomatch.com/blog/amazing-audio-voice-recorder-app-for-android/
- E-mail: amazingaudiovoicerecorder AT stereomatch.com

Recent changes:
Fast voice recording using Proximity sensor without pressing buttons or looking at screen. Blind user friendly! Visible in Sunlight and from 20 feet indoors!
0.9.39: Action button on bottom-right. Added Rename for quick renaming! Moto G use Stereo Fix in Settings!
***** REVIEWS:
Intuitive features .. really well thought out .. Great job!
RECORDING QUALITY IS BETTER THAN OTHER EXISTING RECORDER.
It records in true strereo on .. unlike other recording apps that claim stereo but they don't work ..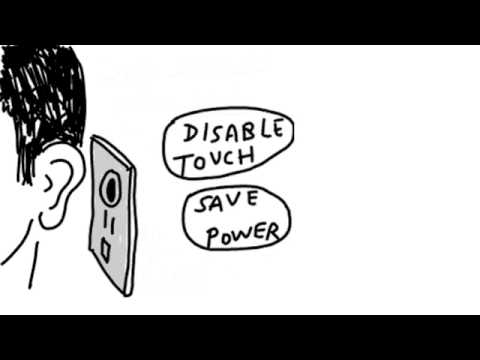 Write the first review for this app!