Ambulance Wash & Garage - cars
Ambulance wash Is here !! It's time for my ambulance driving to rescue lives for humanity. The Dirt covered to ambulance needs a tidy bubbles and clean up wash. Get to the best service station for pressure water sprinklers and thick lather of shampoo aur soap. Once the ambulance wash in Hospital garage will be completed. You will choose to apply the different custom perfume colors you like to apply.

Pick the hospital car tattoos and stickers to paste over the body part. A very good decision to laundry ambulance clean water wash. Smooth and soften the mud, Use brush to rub out the hospital car tires gently. Rinse with bubbles water perfume spray, apply was polish for sparkling shine and glare from Hospital polish shop. wash out for the traffic signals and horn siren to use.


Play this fun washing bubbles kid's game to make foam over the big machinery of car. Easy and quick wash service to use into the simple and easy gameplay. Make look beautiful and just like new. Remove the mud containment's and clean the messy dirty ambulance in few taps. All you need is to park and bubbles washout the ambulance will make a better look on the road car.


All at on place, kids; it's a free washer game for you, jump in the perfumed water world, make some thick foam lather of lather soap and brush out the mud blocking containments that is very dirty. Spark the engines with oil, fuel up the gas tank with kool mechanic garage. Play fun free games for kid's girls and teens.


CAR SERVICE FEATURES + OFFERS

Simply Pick Ambulance car you want it to get washed and properly tuned
Best washing experience till now with new great garage features
Tools to wash it fill engine oil, check air pressure in tires on road
Apply Paint by selecting your favorite color, vinyl stickers, and tattoos over the colorful body paint
Different Ambulances for kids' washers to tune up fix and wash out
Wash and clean out the dirty containments
★And a bunch of features we are working on.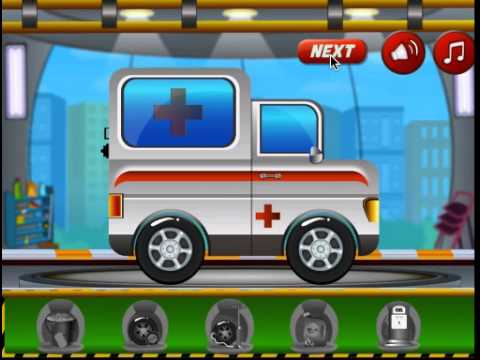 Write the first review for this app!