Hero TD- Ancient Continent(AD)
"What an intelligent game! It's easy to use but challenging to play really well." -- Beta tester
"The game designers are either foolish or genius." -- Alpha tester
"It's difficult to describe... but I would classify it has a hard-core game." -- Submitted review


Can the Guard Heroes help the princess resolve the crisis in the kingdom of the Ancient Continent?
What story will evolve between battle-hardened Gree and the beautiful yet powerful Ida?
Will the evil bosses stop our heroes or will they march on to victory?
Only YOU can decide the fate of the characters, their friends, and the whole kingdom!

*27 levels with three varying difficulty modes to challenge even the most dedicated adventurer.
*Choose from over 12 different Guard Heroes with different skills to fit your unique playing style.
*Hundreds of different items and gems to discover, use, and upgrade for strategic victory.
*Varying game modes offer fresh and unique opportunities for loot, honor, and glory!
*Chest mode - defeat waves of enemies for an increased reward: a different surprise each time.
*Guard and plunder modes - compete against others to gain and defend your honor!
* Special competition Arena for each elite player gaining achievement!

-Developers tested an Alpha and Beta release for three months to ensure a quality gaming experience; however, errors and glitches do occur. Please, contact us through in-game support by tapping the ?Help? icon.
-Other problems or suggestions? Tap the Help icon in-game or check our Facebook and Google+.
-Facebook page: https://www.facebook.com/AncientContinent
-Google+ page: http://gplus.to/AncientContinent

Recent changes:
- Open 4th,5th,6th Phantom Mode in Guild.
- Optimize the Guild management, increasing Master and Vice and Elder title.
- Dropping chest don't disappear anymore.
- You can check opponent's hero attribute and equipments when fighting end in Arena and Plunder
- Fixed the bug Continues skill is not effect when you guarding in Arena and City.
- Fixed the bug heroes' position would effect the result in Arena and Plunder.
- Fixed some other bugs.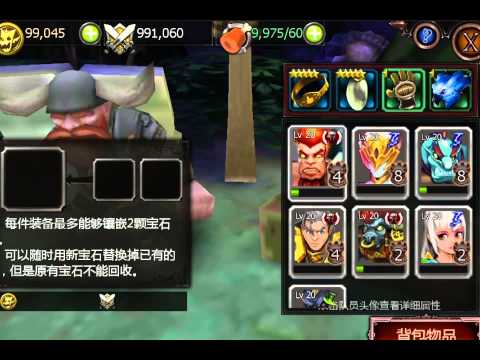 Write the first review for this app!