Andalusia Map (Sevilla...)
TS Go! Andalusia (Sevilla) is a FULL and OFFLINE Tourist map of Andalusia, Spain. Some cities included in this version: Sevilla, Málaga, Córdoba, Granada, Jerez, Almería, Huelva... And many more!

Everything you need in a trip in your phone. Beaches, theme parks, stunning landscapes, museums, hotels, restaurants... And if you have an emergency on your trip: nearby hospitals and other essential points of interest.

TRY TS Go! FOR FREE!
The free full version "TS Go! Catalonia" is available for you to try this app before buying it. DOWNLOAD TS Go! Catalonia FREE.

In your phone you will see a map showing your current position, and all the interesting places around you. You won't need anything more! And remember, everything in this app is OFFLINE, so you don't need to care about the annoying roaming cost.

Characteristics of the TS Go! maps:

• GPS positioning. It shows your position, and the real distance to the point you want to visit.
• Connectivity with Google Maps and Navigation.
• Map of cities and entire regions completely OFFLINE.
• Hundreds of points of interest in each city:
- Museums
- Hotels, Bed and Breakfast, camping and caravans
- Parks and monuments.
- Natural Viewpoints and amazing landscapes
- Theme parks and zoos
- Restaurants of all kinds
- Pubs
- Beaches
- Coffeehouses
- Stores of all kinds
- Supermarkets
- Nearby hospitals
- Banks and ATMs
• Information on public transport of the most important cities.
• Share points of interest via Facebook and / or email.

Some cities included in this version:
Cadiz Jaén Marbella Algeciras Dos Hermanas San Fernando El Puerto de Santa María Ceuta El Ejido Vélez-Málaga Chiclana Sanlúcar de Barrameda La Línea Alcalá de Guadaira Linares Fuengirola Roquetas de Mar Motril Mijas Torremolinos Estepona Utrera Antequera Benalmádena Ronda Écija Lucena Puerto Real Mairena del Aljarafe Andújar Úbeda La Rinconada Arcos de la Frontera Morón de la Frontera Rincón de la Victoria Carmona Rota Alhaurín de la Torre Camas Lebrija Coria del Río San Roque Adra Montilla Priego de Córdoba Baza Barbate Martos Almuñécar Alcalá la Real Cabra Loja Lepe San Juan de Aznalfarache Alhaurín el Grande Níjar Baena Palma del Río Arahal Guadix Tomares Lora del Río Conil Nerja Marchena Vícar Los Barrios Almonte Ubrique Bailén Chipiona Osuna Mairena del Alcor Maracena Ayamonte El Viso del Alcor Castilleja de la Cuesta Pozoblanco Huércal-Overa Tarifa Armilla Moguer Cártama Baeza La Carolina Berja Albolote Pinos Puente Cartaya Torredonjimeno Alora Aguilar de la Frontera La Algaba Torre del Campo Valverde del Camino Torrox Punta Umbría Peñarroya-Pueblonuevo Villamartín Estepa Jódar Atarfe Pilas Alcaudete Sanlúcar la Mayor Brenes Villacarrillo Gibraleón Illora La Carlota La Puebla de Cazalla La Puebla del Río Salobreña Albox Rute Fuente Palmera La Palma del Condado Villanueva de Córdoba Montoro Fernán-Núñez Archidona Huéscar Abdera Abejuela Abla Abriojal Abrucena Acalá del Río Acebuchal Acebuches Acequias Ácula Adamuz Adelfar Agrón Agua Amarga Agua Armaga Aguaderico de Rubio Aguadulce Aguadux Aguafría Aguilar Agustinos Al Jezita Alájar Alameda Alameda del Obispo Alamedilla Alamo Alanís Albadalejo Albaida Albaida del Aljarafe Albaizin Albaladejo Albánchez Albanchez de Úbeda Albendín Albenzaíre Albergues El Rincón Albergues La Mogaya Albergues Pasada de los Bayos Albergues Pasada del Palo Albergues Tariquejo Alberite Albolodúy Albondón Albuñán Albuñol Albuñuelas Alcaide Alcalá Alcalá de los Gazules Alcalá del Valle Alcántara Alcaracejos Alcaraces Alcarazejos Alcaucín Alcázar Alcolea Alcolea del Río Alcóntar Alcornocalejo Alcudia Alcudia de Guadix Alcudia de Monteagud Alcúlar Alcútar Ald...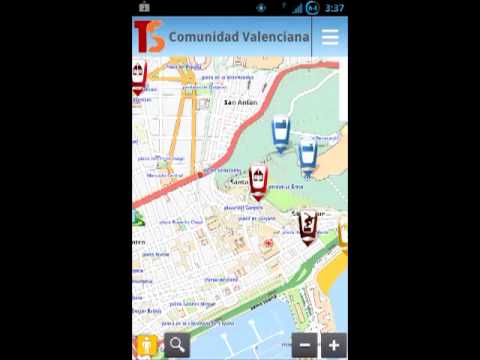 Write the first review for this app!
No comments in the Android market yet