Android Remote Manager
This application works with Android v2.1 or higher.
Your device MUST BE ROOTED and have the WiFi module!

NOW 60% DISCOUNT!!! + BONUS INSIDE!!!

I strongly recommend you to try DEMO version before!

FEATURES:
- Refresh rate about 5-12 fps.
- Use a keyboard and a mouse to control the device.
- Multitouch mode support (test mode)(version 2.3 or higher).
- Take a screenshot.
- Auto-rotate screen support.
- Use portable WiFi hotspot if you don't have WiFi router (v2.2 or higher).
- Powerful file browser (Allows you push or pull a whole folder or a
single file from or to the device).
- Different screencast quality (low, medium, high).
- Control the installed applications.
- Autodetect the device mode (broadcast the name of the device).
- Password protection.
- Hard keys support.

You can download the client from this URL: http://www.2shared.com/file/liUPug7K/AndroidRemoteManager.html

Recent changes:
- Some bugs fixed.
- Added feature to fix screen size on rotating.
- Added feature to change screen buffer size (in case if you have some problem with screencast).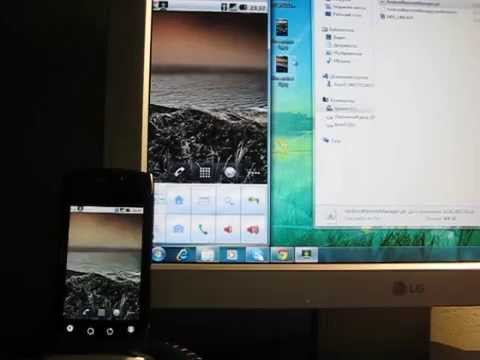 Write the first review for this app!