Android vs Apple Valentine LWP
'Android vs Apple Valentine Live Wallpaper'

This is original "Android vs Apple" animation series. You can refund if you don't like it.
Beware of any fake version of this series.

To celebrate Valentine, we brought you the first storyboard style live wallpaper. All our animation are delivered in HD quality.

Some spoiler of the 'Android vs Apple on Valentine' story...
Valentine's Day is approaching and our Android boy is not dating anyone. He felt lonely and unloved until he meet the Apple. What happen after that?

*** Important: The story line is different before and after Valentine, so please remember to set this as your live wallpaper even after Valentine to see the 'real ending'.

Here is the trailer video we made for your viewing.
http://www.youtube.com/watch?v=rge1AnDCOZY

** This is not a game but storyboard style livewallpaper **

Please make sure your mobile support Live Wallpaper feature.

But if your mobile doesn't support Live Wallpaper, don't worry! We didn't forget about you, go to Market and search for "Android vs Apple Valentine Wgt", it works based on special widget animation effect on your home screen.

Tags: apple android, android vs apple animation, android vs apple valentine gratis, backgrounds gratis androide y aple, free android vs. apple animated wallpaper.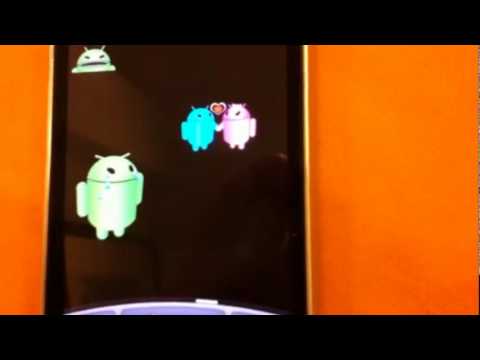 Write the first review for this app!