Did you develop this app? Access more services »
Androids Wallpaper
Androids Wallpaper is an animated background for fans of the Google Android robot. Androids Wallpaper allows you to:
- Choose between four Android animations
- Personalize the color of your Android robots
- Use the preference screen and options provided to choose between multiple backgrounds and animated items.
- Modify the location of the Androids on your screen in portrait or landscape mode.
Our wallpapers are designed to work on the home screen and lock screen of phones or tablets.

For more information visit:
http://www.myfreeworldapps.com/androids-wallpaper.html

Find us on:
https://twitter.com/FreeWorldApps
https://plus.google.com/+Myfreeworldappsgpage
https://www.facebook.com/myfreeworldapps

The Android robot is reproduced or modified from work created and shared by Google and used according to terms described in the Creative Commons 3.0 Attribution License.

Thank you, we hope you enjoy Androids Wallpaper.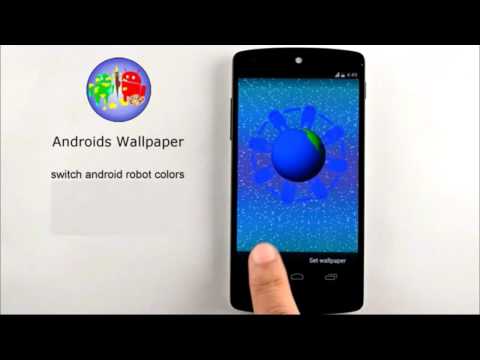 Write the first review for this app!