AndroSurf File Browser
The AndroSurf File Browser is designed to surf your mobile, SD card and Ftp items. It works in a straight forward way to help you to get the information about all the directories present in your Android smart phone.
You can also print all printable files present on your SD Card using the Print feature,it requires a helper software http://www.miritech.com/printsfer-desktop-interface-documentation which you can download from the following link http://www.miritech.com/printsfer-desktop-interface-documentation
The AndroSurf Application is very simple and flexible to use with user friendly features. It gives you the chance to do more things on your android mobile phone.
AndroSurf makes the things happen on your phone by the following way:

>> Manage all the directories on SD Card[Cut,Copy, Paste, Rename,Zip,Bookmark]
>> Select multiple files at once and perform an instant action[Cut,Copy,Delete] on them.
>> Application Manager is there to manage running applications.
>> View Files thumbnail of your images.
>> FTP to transfer and communicate the data present on your native server. You can see a single screen splitted into two parts, the upper one is your mobile items & the below one is FTP server. A simple transfer function is provided to upload and download data from FTP server.
>> Create compressed files in zip format.
>> Bookmark your favorite paths directly.
>> Print files present on your SD Card.

Recent changes:
Printing feature added.
App crash during Orientation change fixed.
Improved Search feature.
UI Changes.
and some more bug fixes.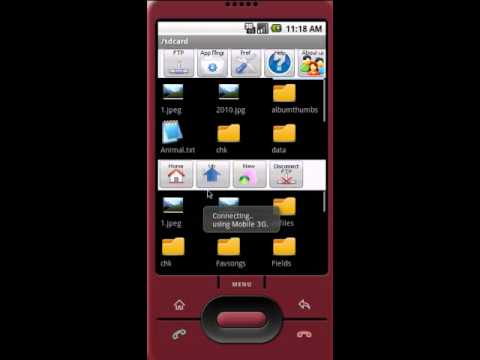 Write the first review for this app!