Angry Frogs - ADSFREE
*** More than 10000 levels ***
Help frogs to destroy evil snakes!!
Need the SDCARD!

Use your finger to load the slingshots and destroy all the snakes using frogs different powers.

Good alternative to Angry Birds.

Main characteristics:
1) 13 frogs powers (7 unique and 6 frogs with combined powers).
2) Possibility to shot with more slingshots at the same time (up to 2 cause to android input limit).
3) LEVEL EDITOR!!
4) Single Level highscores and ratings.
5) Top players highscores.
Try the LEVEL EDITOR, create your level, play it instantly and see the world come to life!!!
Upload the level and let other users play it!!


Try the Full Free Version before purchasing:
The ONLY difference is that this version is ADSFREE.
No data will be lost if you are already playing with Angry Frogs Free.
You can SAFELY uninstall the free version before purchasing this one and your highscores won't be lost if you are using a device with an SDCARD (Highscore are saved on your SDCARD). If your device has not a SDCARD follow the procedure below for the Beta Users.

***
by Jeremy (February 12, 2011)
I think it's alot better than angry birds

by Nick (February 5, 2011)
Forget the haters, this is a worthwhile application. Level editor FTW!

by Charles (January 29, 2011)
If u play this game u rock.

by trisha (January 25, 2011)
Im soo addicted ..... An my kids love it to ...

by Damian (January 17, 2011)
Much better now that graphics and performance improved.

by will (January 17, 2011)
This game is awesome!! :D
***

Enjoy!!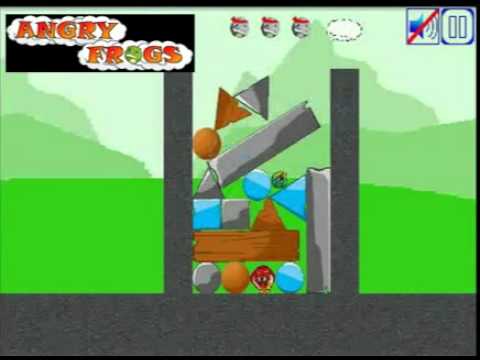 Write the first review for this app!