Animal Puzzle for Kids - NoAds
My Little Baby: Animal Puzzle & Sounds NoAds is the next application of a series of educational games designed specifically for younger children. ( for 1-5 years old kids, but also suitable for older children)
Full version includes:
- 18 levels
- 2 puzzle types
- 36 different animals (among others domestic animals, forest, wild, birds, underwater etc)
- Your child plays and learns the shapes recognitions and sounds that animals make.
- Colouful illustrations, simple in use and accompanied by great music and sounds.
- Protection slider for parents to stop children from leaving the level by mistake
- Graphics designed for phones and tablets.
- No Ads

The application has been tested on the target group :) so we added special convenient features:

Does your child block or exit the game by accident just by holding the phone or a tablet?
Our game does not lock up when your child accidentally presses the screen – the game is still running.

We have done our best to fascinate your child with our application because our kids also use it. However if you have any comments or suggestions please write to support (at) elephantswillbemine.com

We will take into consideration any creative remarks and include them in subsequent updates.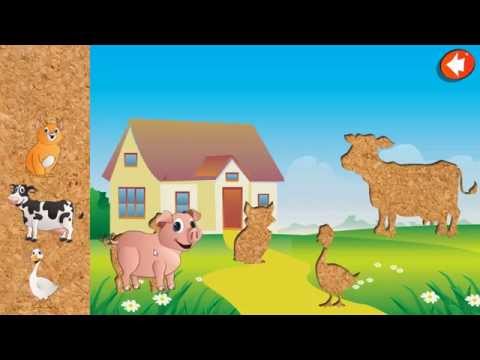 No comments in the Android market yet