Animation Anniversary
Using animation to display D-day.
You can install widget.
1x1 offers as a widget.

- Use
1. Widgets on the desktop, select and hold the teochihu
2. Widget, 1x1, select which one
3. Dtail teochihu widgets to move to the screen
4. After selecting the menu d-daysetting
5 d-day. widget will check back by pressing
- Testing
Vega s, Vega, Vega, x, Nexus One, this motto, Galaxy s, 갤럭시탭, nexus s, 2x Optimus has been completed on the test. - Related term d-day, dideyi, dday, hapoongdal

Recent changes:
- 캐릭터만들기 새로이 업데이트 되었습니다.
총 4Frame으로 이루어져있으며 4개의 프레임 모두 작성하는방식입니다.
궁금한 사항은 도움말을 참조해주세요~

- 개인사진 삭제 기능 추가!!!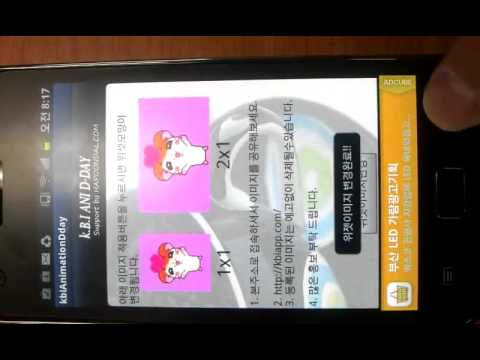 Write the first review for this app!