Annelids: Multiplayer
Evil worms battle in fully destructible underground world.

Contains singleplayer from Annelids: Worms battle, in addition it has multiplayer and no ads.

• Deathmatch, Team Deathmatch, Capture the Flag, Conquest and King of the Hill game modes.
• Single player with great artificial intelligence.
• Multiplayer over wifi. Up to 4 players.
• Procedurally generated maps.
• 4 worlds, 26 unique weapons and 8 secret ones.
• Supports MOGA and generic bluetooth gamepads.

Annelids is now MOGA Enhanced! Available at major retailers, carrier stores and online at http://www.mogaanywhere.com

"Liero for android"
"Worms real-time"
-- players

Recent changes:
• New weapons: Dynamite, Hand Cannon, Sickle, Baseball Bat, Energy Ring + one secret powerful weapon (try to find in boxes).
• Fixed issues with game resuming.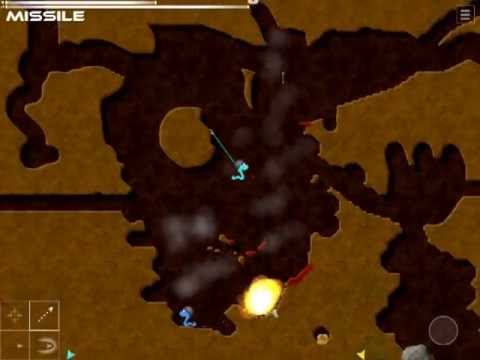 Write the first review for this app!