Antalya Map (Alanya,Serik...)
TS Go! Antalya (Antalya) is a FULL and OFFLINE Tourist map of Antalya, Turkey. Some cities included in this version: Antalya, Alanya, Manavgat, Serik, Kumluca, Abdurrahmanlar, Adala... And many more!

Everything you need in a trip in your phone. Beaches, theme parks, stunning landscapes, museums, hotels, restaurants... And if you have an emergency on your trip: nearby hospitals and other essential points of interest.

TRY TS Go! FOR FREE!
The free full version "TS Go! Catalonia" is available for you to try this app before buying it. DOWNLOAD TS Go! Catalonia FREE.

In your phone you will see a map showing your current position, and all the interesting places around you. You won't need anything more! And remember, everything in this app is OFFLINE, so you don't need to care about the annoying roaming cost.

Characteristics of the TS Go! maps:

• GPS positioning. It shows your position, and the real distance to the point you want to visit.
• Connectivity with Google Maps and Navigation.
• Map of cities and entire regions completely OFFLINE.
• Hundreds of points of interest in each city:
- Museums
- Hotels, Bed and Breakfast, camping and caravans
- Parks and monuments.
- Natural Viewpoints and amazing landscapes
- Theme parks and zoos
- Restaurants of all kinds
- Pubs
- Beaches
- Coffeehouses
- Stores of all kinds
- Supermarkets
- Nearby hospitals
- Banks and ATMs
• Information on public transport of the most important cities.
• Share points of interest via Facebook and / or email.

Some cities included in this version:
Adalia Adanda Adaönü Adrasan Agilli Agullu Agva Ahatli Ahirtas Ahmediye Ahmetler Akbas Akçaalan Akcainis Akcapinar Akcati Akçay Akdam Akdamlar Akdere Akkilise Akkinlar Akkoç Akkuyu Aklar Akoluk Akörü Akörüköyü Aksahap Aksakallar Aksaz Akseki Aksiki Aksu Akyal Akyar Akyazi Alacaalan Alacadag Alacadagkoyu Alaçam Alaçami Alacami Köyü Alacesme Alaia Alâiye Alavada Alaya Alayli Aliefendi Alikorusu Altindag Altinkaya Altinkum Altinova Duden Altinova Orta Altinova Sinan Altinova Yenigol Altinyaka Andifli Andiphilo Antaliyah Antayla Antiphellus Araplar Arapsardi Arapsuyu Ardicpinar Arif Arifköyü Armutcuk Armutlu Asagi Asiklar Asagi Guneykaya Asagi Isiklar Asagi Kevzer Asagicatma Asagikaraman Asagikocayatak Asagioba Asagiova Asagitaife Asagitayfa Asar Asarönü Asikaraman Aslanbucak Asmaca Atatürk Atbükü Attalia Avason Avdan Avdanköy Avlan Avni Tolunay Avsallar Avsar Aydincik Aydinkent Aydolin Ayibeleni Ayiveliler Ayvasil Bademagaci Bademli Bagkoy Baglica Bagyaka Bahçelievler Bahçeyaka Bahtili Balacami Balbey Balkaya Ballibucak Baraj Barbaros Baris Basgoz Basirli Baskoy Baslar Basmakci Baspinar Bayandir Bayat Bayatbademler Bayatbademleri Bayatbademlesi Bayatbademlisi Bayindir Bayir Bayirkoy Bayirkozaagaci Bayirlar Bayraklar Bayralar Beden Begis Begissusuzu Belbasi Beldibi Belek Beleköy Belen Belenalan Belenilvat Belenkilli Belenköy Belenli Belenobasi Belkis Belkonak Belören Bereke Bereket Bereketköy Berendi Besikci Beskonak Beskonaklar Besyigit Beycik Beydigen Beydigim Beydigin Beyis Beyissusuzukoy Beykonak Beyler Beymelek Beyobasi Beyrebucak Beyreli Bezirgân Bicakci Bilelyeri Bilginler Bilhos Biyikli Biyikliogullari Bodamya Bogazakent Bogazcik Boldag Boluceagac Bozdogan Bozhöyük Bozlar Bozoluk Bozova Boztepe Bozyaka Bozyer Bucak Bucakalan Bucakilvat Bucakkisla Bucakseyhler Bugazak Bugus Büklüce Bulasan Burçaklar Burmahan Burmanci Büyük Alifahrettin Büyük Alifahrettinköy Büyük Alifahrettinköyü Buyuk Alifahrettinyaylasikoyu Büyük Belkis Büyük Kundu Büyük Manay Büyük Piyadin Büyükalan Büyükbelkis Büyükilvat Büyükköy Büyükkumluca Buyukpinar Büyüksögle Büyüksöyle Caglarca Caglayan Cagman Cagmankoy ...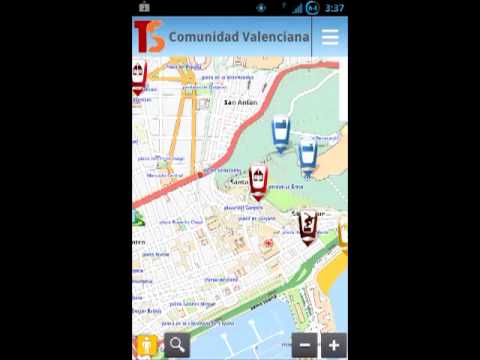 Write the first review for this app!
No comments in the Android market yet