App Yourself - Fun App Quiz!
HOW MANY APPS CAN YOU RECOGNIZE?
See how many app icons you will recognize from android app store
If you're stuck on the icon, you can always get some hint by using hints button which will reveal a letter of the app for you OR just click the icon to be re-directed to the App!
GAME FEATURES:
• Tens of different app icons
• Share Apps with friends!
• For every icon in the quiz, you can use the hints button to reveal the letters one by one
• Two different game types
• Many hours of fun gameplay
• One click play store link to install apps you like
New apps coming soon.
Check for the updates!

**The Copyrights of the icons in this app belong to the apps they represent.**

Facebook Fan Page: https://m.facebook.com/AppYourself2014

Add us on Twitter! @AppYourself2Day
Add us on Skype and tell us how to improve: AppYourself2Day

Be the first to know when a new App comes to market!

Recent changes:
11.3.2014 - Updated to latest Google Play Store standards.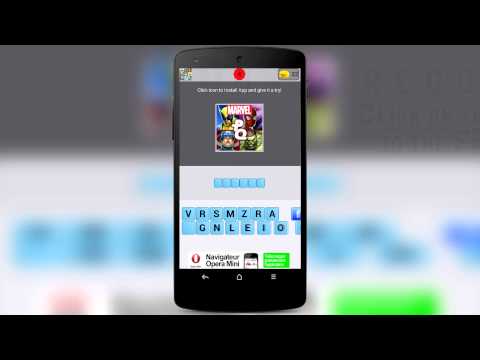 Write the first review for this app!