Ardahan Map (Manyok, Ohtel...)
TS Go! Ardahan (Ardahan) is a FULL and OFFLINE Tourist map of Ardahan, Turkey. Some cities included in this version: Ardahan, Manyok, Oburcak, Oguzyolu, Ohtel, Okam, Okçu... And many more!

Everything you need in a trip in your phone. Beaches, theme parks, stunning landscapes, museums, hotels, restaurants... And if you have an emergency on your trip: nearby hospitals and other essential points of interest.

TRY TS Go! FOR FREE!
The free full version "TS Go! Catalonia" is available for you to try this app before buying it. DOWNLOAD TS Go! Catalonia FREE.

In your phone you will see a map showing your current position, and all the interesting places around you. You won't need anything more! And remember, everything in this app is OFFLINE, so you don't need to care about the annoying roaming cost.

Characteristics of the TS Go! maps:

• GPS positioning. It shows your position, and the real distance to the point you want to visit.
• Connectivity with Google Maps and Navigation.
• Map of cities and entire regions completely OFFLINE.
• Hundreds of points of interest in each city:
- Museums
- Hotels, Bed and Breakfast, camping and caravans
- Parks and monuments.
- Natural Viewpoints and amazing landscapes
- Theme parks and zoos
- Restaurants of all kinds
- Pubs
- Beaches
- Coffeehouses
- Stores of all kinds
- Supermarkets
- Nearby hospitals
- Banks and ATMs
• Information on public transport of the most important cities.
• Share points of interest via Facebook and / or email.

Some cities included in this version:
Ölçek Omeraga Öncül Oragas Orset Ortageçit Ortahanak Nebioglu Muzaret Merdenek Merdenik Merdinik Meredis Meryem Mesedibi Miciç Mollahasan Morikan Muçuç Murikan Murkân Muzarat Ortakent Oruset Otagli Puladik Pülemör Revas Sabadur Sabaholdu Sadivan Sagre Sakabul Salot Salut Samanbeyli Samzelek Posof Poladik Pishazkom Otbiçen Ovapinar Övündü Ozbasi Pala Pangiz Panik Papola Pekresen Pekresin Pilemör Pishaskom Samzelik Manyak Kirdamal Kolköy Köndik Kondiravul Kondirdül Kondirül Konduravul Konk Konzulut Köprücük Köprülü Koravel Koravenk Koliskal Kol Kodishara Kirdimal Kirman Kirpesen Kirpesin Kirziyan Kizilkilise Kizilkise Kizilveran Kizilveren Kocaköy Kodamik Kodas Koravil Kotanli Kovorenk Kuzukaya Kuzupinari Lala Verginiz Lalavarginis Lâleverginis Lamiyan Lamyan Lavustan Layustan Lehimli Lori Macivat Kuytuca Kusucmaz Kurtkale Koyunlu Koyunpinar Koyunpinari Kucukaltinbulak Kucukbogatepe Küçükharziyan Küçüksütlüce Küllük Kumlukoz Kundik Kunzulut Kursuncavus Macivet Urköy Yakinsu Yalnizcam Yamaçyolu Yamcili Yanalti Yavuzlar Yaylaalti Yaylacik Yeleç Yeleçli Yenibeyrehatun Yenidemirkapi Yagmuroglu Virannakala Virananakale Urta Urut Urutköy Uzunova Vahla Vardosan Varhana Varmana Vaslop Vel Velköy Verhana Yeniköy Yerlicayis Yigitkonagi Yukarimahalle Yukaritoreshov Yünbüken Yurtbasi Yurtbekler Zedezümde Zedezümende Zendar Zerebük Zigaristav Zindar Zinzal Yukarikurtoglu Yukariguntas Yukarigundes Yildirmtepe Yokusdibi Yolagzi Yukari Canbaz Yukari Canbaz Yayla Yukari Gundas Yukari Guyunda Yukari Toreshav Yukari Torishev Yukariaydere Yukaricambaz Yukaridamal Zurzuna Uriset Sapkara Seyitören Seyitveren Sigirpet Sigirpit Sikirip Sindiskom Sindizkom Sirazkom Sivin Sogutlukaya Sors Sugöze Sevimli Serinkuyu Serincayir Sarazkom Saricicek Saridari Sariyamac Saskara Satlel Savasir Sazara Sazlicayir Sazlisu Sece Senemoglu Suhara Sulakcayir Sulakyurt Tikos Topkaya Toptas Totalit Tunçoluk Türkgözü Türközü Üçdere Üçkilise Ugurca Ugurtasi Uluçam Tezeköy Tepesuyu Tepeler Süngülü Sürügüden Suskap Sütoluk Suvaskal Tahtakiran Tasdegirmen Taskiran Taslidere Tazeköy Tellioglu Tepeköy Ur Kirac Baltali Budakli Burmad...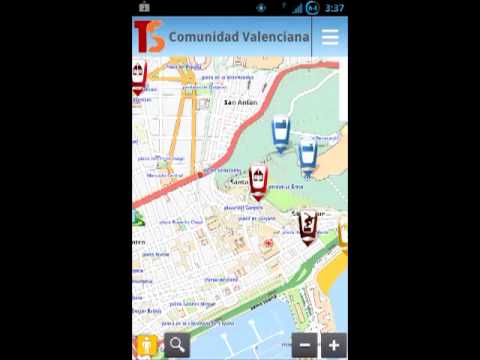 Write the first review for this app!
No comments in the Android market yet