Are You a Moron?
Wondering if you're a moron? Are your friends and family complete idiots? Download the Are You a Moron app and find out the truth.

-Straightforward, addictive gameplay

-2 Lessons with 30+ puzzles each
-Multiple question/test types
-4 possible outcomes

New in 2.1 - Bug fixes!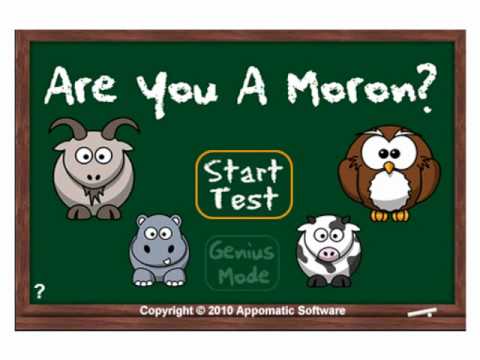 Write the first review for this app!