Artillery weapon sounds
Variety shocking artillery weapon sounds, including rocket launchers, laser guns, mortars, howitzers and other weapon sounds.
Click on the phone screen or shake the phone can emit different artillery weapon sounds.
Here you can learn about and appreciate the world's newest artillery pictures, such as MLRS、
PZH2000、M109A6、Caesar、M224、M777、2B14 and so on, as well as the most sophisticated laser weapons, while feeling the shock of artillery weapon sounds effects.

Recent changes:
update layout and image.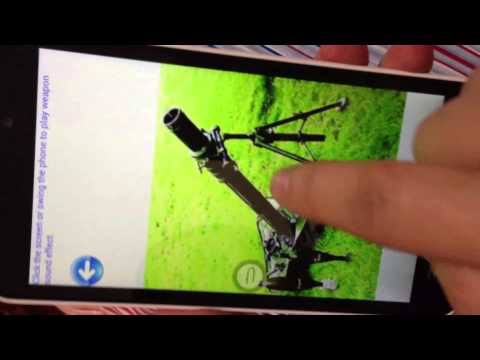 Write the first review for this app!