Assam Map (Gauhati...)
TS Go! Assam (Gauhati) is a FULL and OFFLINE Tourist map of Assam, India. Some cities included in this version: Gauhati, Guwahati, Silchar, Dimapur, Dibrugarh, Tinsukia, Jorhat... And many more!

Everything you need in a trip in your phone. Beaches, theme parks, stunning landscapes, museums, hotels, restaurants... And if you have an emergency on your trip: nearby hospitals and other essential points of interest.

TRY TS Go! FOR FREE!
The free full version "TS Go! Catalonia" is available for you to try this app before buying it. DOWNLOAD TS Go! Catalonia FREE.

In your phone you will see a map showing your current position, and all the interesting places around you. You won't need anything more! And remember, everything in this app is OFFLINE, so you don't need to care about the annoying roaming cost.

Characteristics of the TS Go! maps:

• GPS positioning. It shows your position, and the real distance to the point you want to visit.
• Connectivity with Google Maps and Navigation.
• Map of cities and entire regions completely OFFLINE.
• Hundreds of points of interest in each city:
- Museums
- Hotels, Bed and Breakfast, camping and caravans
- Parks and monuments.
- Natural Viewpoints and amazing landscapes
- Theme parks and zoos
- Restaurants of all kinds
- Pubs
- Beaches
- Coffeehouses
- Stores of all kinds
- Supermarkets
- Nearby hospitals
- Banks and ATMs
• Information on public transport of the most important cities.
• Share points of interest via Facebook and / or email.

Some cities included in this version:
Bongaigaon Dhubri Dhuburi Sibsagar Lakhimpur Tezpur North Lakhimpur Diphu Karimganj Goalpara Barpeta Haflong Bilasipara Hojai Golaghat Kokrajhar Hailakandi Rangia Lumding Mangaldai Gauripur Nalbari Mariani Duliagaon Dum Duma Dhekiajuli Dhing Digboi Sonari Chapar Rangapara North Guwahati Bokajan Makum Udalguri Abhayapuri Nazira Gossaigaon Sualkuchi Dergaon Dhemaji Bijni Lakhipur Basugaon Sapatgram Badarpur Lala Gohpur Amguri Maibong Dispur Golakganj Chabua Sorbhog Barpathar Numaligarh Mahur Raha Palasbari Jogighopa Mikirgaon Misamari Mornai Moran Misa Mirza Pahar Mohmaragaon Moragang Missamari Mohanbari Nij Laluk Moranha Mohamai Moranjan Moilang Motilal Pattiar Narainpur Narjon Basti Natabari Nayapara Neamati Neghereting Negheretting Nepalipara Nepalpara Nij Hajo Nilai Jhora Nilambazar Nilamsbazar Noajan Noishapur Noonmati North Gauhati Naokata Naojan Motital Pathar Narjan Mumgaon Mupa Murkong Selok Musalmanpara Mynser Nagarbera Nagargaon Naharkativa Naharkatiya Nahorkatiya Nakachari Nakhola Nam Dabaka Namdang Namrup Murkong Selek Mijika Lengteng Lalsong Lalpara Lalmati Lalaghat Lakhuni Lakhinpur Laisong Laimakuri Laluk Langlut Langting Lengrabhita Leike Latabari Lasanbari Laokhoa Lanting Lankapatti Langyen Lahorighat Pam Lahorighat Laher Kumarganj Kukichara Kuamahal Kseh Kynthang Krishnai Kokilamukh Kochugaon Kobo Kumargram Kumbhir Kumbhirgram Kuthari Kurua Kursakati Kundil Bazar Kunda Kumrikhata Kumguri Kumding Kobirali Letekujan Mijik Margang Maranjan Marangaon Manikpur Mandarkati Mandalpara Manakasha Malu Khat Markhan Maroa Masujhora Merapani Mechpara Mechangbung Mazbat Maudanga Matipara Matiajuri Mathurapur Malanduba Malaguri Makum-Junction Machandoba Lungding Lotamari Longku Longkamgaon Long-e-tilun Loharghat Lohajani Machkhoa Mahakal Maibang Grahampur Makariagaon Majuli-Bongaon Majuli Major Chuk Majer Dabri Majbat Majar Chuk Loch Sitangtola Simaluguri Junction Simaluguri Simaltapu Simaldahi Silua Silkuri Silghat Siduma Simalunguri Simanagaon Simlabari Sisi Bargaon Sirtiso Singri Singra Singmarigaon Singlijan Basti Singlijan Singimari Sidli Sibsagor Naga...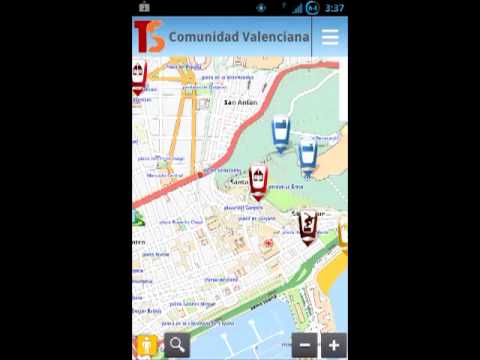 Write the first review for this app!
No comments in the Android market yet