Twirling Astronaut Space Jump
Help the astronaut to jump in space between twirling satellites! Guide him the route to catch the bonus stars during his leap! Don't forget to hitch a free ride from the space rocket blast along the way.

Swipe the screen to fling the astronaut. You have two attempts to land the jump! The astronaut will be lost in space if he fails to land on the twirling satellite.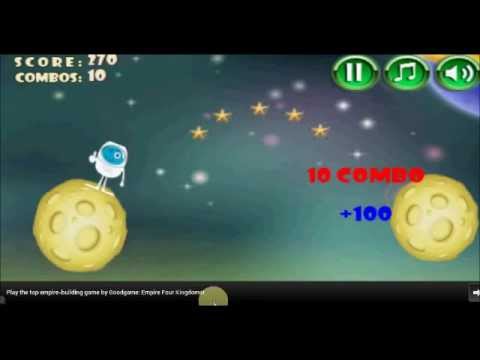 Write the first review for this app!