Astronaut Space Jump Traveler
Guide the astronaut in his space travel to jump from moon to moon!! Show the space traveler the way to pick up the bonus stars during his space walk so that he can move up in rank! Be sure to hitch a free ride from the space rocket blast along the way.

Just swipe the screen to guide the astronaut space traveler when he is ready to hop. You have two attempts allowed to land from one moon to another. If you miss the landing the astronaut be lost in space and you'll have to start the game again.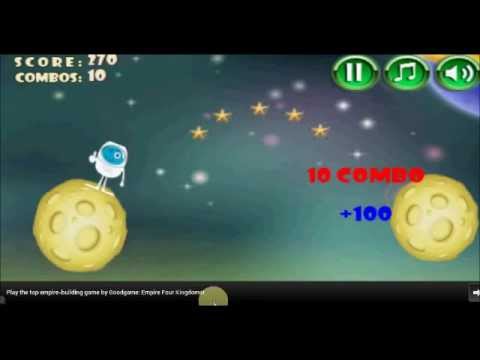 Write the first review for this app!