Asturias (Gijón...) Map
TS Go! Asturias (Gijón) is a FULL and OFFLINE Tourist map of Asturias, Spain. Some cities included in this version: Gijón, Oviedo, Avilés, Siero, Mieres, Langreo, Castrillón... And many more!

Everything you need in a trip in your phone. Beaches, theme parks, stunning landscapes, museums, hotels, restaurants... And if you have an emergency on your trip: nearby hospitals and other essential points of interest.

TRY TS Go! FOR FREE!
The free full version "TS Go! Catalonia" is available for you to try this app before buying it. DOWNLOAD TS Go! Catalonia FREE.

In your phone you will see a map showing your current position, and all the interesting places around you. You won't need anything more! And remember, everything in this app is OFFLINE, so you don't need to care about the annoying roaming cost.

Characteristics of the TS Go! maps:

• GPS positioning. It shows your position, and the real distance to the point you want to visit.
• Connectivity with Google Maps and Navigation.
• Map of cities and entire regions completely OFFLINE.
• Hundreds of points of interest in each city:
- Museums
- Hotels, Bed and Breakfast, camping and caravans
- Parks and monuments.
- Natural Viewpoints and amazing landscapes
- Theme parks and zoos
- Restaurants of all kinds
- Pubs
- Beaches
- Coffeehouses
- Stores of all kinds
- Supermarkets
- Nearby hospitals
- Banks and ATMs
• Information on public transport of the most important cities.
• Share points of interest via Facebook and / or email.

Some cities included in this version:
Aller Laviana Villaviciosa Lena Llanes Tineo Llanera Grado Pravia Abajo Aballe Abamia Abanceña Abándames Abango Abaniella Abantro Abayu Abedul Abedules Abeo Abiegos Ablana Ablaña de Abajo Ablaña de Arriba Ablaneda Ablanedo Ables Aboño Abraido Abres Acebal Acebedo Acedo de los Caballeros Acellana Aces Acevedo Aciera Adrado Adralés Agones Aguamaroza Aguda Agüera Agüera de Carriles Agüera de Castañedo Agüera del Coto Agüeras Agüería Agüerina Agüero Agüés Aguilar Aguino Agüis Álava Albandi Alblanedo Albuerne Alcedo Aldea Aldín Alea Alevia Alguerdo Alienes Allande Allence Allende Allés Almuña Almurfe Alvaré Amandi Amayo Ambás Ambiedes Ambigue Ambingue Ambrés Ambrós Amieva Anayo Andeo Anderbe Andés Andina Andinas Andrín Anduerga Anés Ania Añides Anieves Anleo Antoñana Antrialgo Anzás Anzo Aramil Aramil Arriba Aramil de Arriba Arancedo Arandojo Arangas Arango Araniege Araniego Arbás Arbeyales Arboces Arboleya Arbón Arcallana Arco Arcos Ardesaldo Ardines Ardisana Areallana Arena Arenas Arenas de Cabrales Arenas de Cabreles Argamé Argancinas Argandenes Argañosa Argañoso Arganza Arganzúa Argolellas Argolibio Argollanes Argüelles Argüero Arguiol Argul Argumoso Aristébano Arlós Armada Armal Armayor Armenande Armental Armiello Armilda Arnao Arne Arnizo Arobes Arquillina Arredondas Arriba Arriondas Arriondo Arroes Arrojo Arroyo Arruñada Artedo Artedosa Arteos Artosa Asiego Aspra Atrás Aveno Avín Ayones Azorera Bada Bahinas Baiña Bajada Balbín Baldornón Ballongo Balloria Ballota Balmonte Balsera Bances Bañuegues Bañugues Baones Baos Baradal Barandón Barca Barcellina Bárcena Bárcena del Monasterio Barcia Bargaedo Barganiza Barranca Barranca de Paramíos Barredo Barrero Barres Barrio Barrio Campa Barrio de Marianes Barro Barros Bárzana Bárzana de San Facundo Barzanallana Báscones Baselgas Basilica de Covadonga Batiao Batribán Baúro Bayas Bayo Bayones Bebares Beceña Becerrales Becharro Bedriñana Bedures Begega Beiciella Beifar Belandres Beldredo Beleño Belerda Bello Belmonte Beloncio Beloño Bendón Bendones Benia Beranes Berbeguera Berbes Berbio Berció Berducedo Berguño Bermiego Bernueces Berodia Berones B...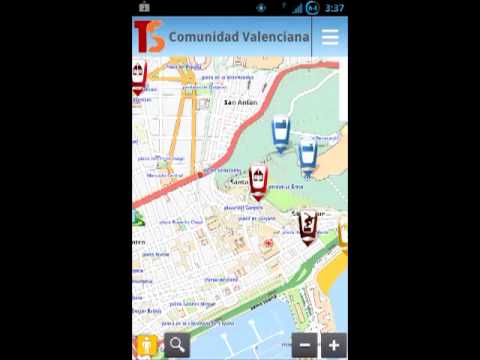 Write the first review for this app!
No comments in the Android market yet