Atomic Live Wallpaper FREE
Install and enjoy free, high-quality wallpaper on your phone!
Fast and colorful, always changing and surprising.

Features include:
- EIGHT different colour schemes,
- selectable FPS to reduce power consumption,
- selectable speed of animation,
- FREE (for limited time!)
- works only when visible to save battery,
- optimized for GPU for smooth animation,
- LOW energy consumption,
- HIGH speed.

HOW TO USE:
- Hit "Menu" or Longhold on your homescreen
- Select "Wallpaper"
- Select "Live Wallpapers"
- Choose 'Atomic Wallpaper'

The outermost electron shell of an atom in its uncombined state is known as the valence shell, and the electrons in that shell are called valence electrons. The number of valence electrons determines the bonding behavior with other atoms. Atoms tend to chemically react with each other in a manner that fills (or empties) their outer valence shells. For example, a transfer of a single electron between atoms is a useful approximation for bonds that form between atoms with one-electron more than a filled shell, and others that are one-electron short of a full shell, such as occurs in the compound sodium chloride and other chemical ionic salts.

TAG:
Wallpaper, Live wallpaper, realtime rendering

Recent changes:
- Android L compilation
- Speed improvements, works better on SGSII and other phones with Mali GPU
- artifacts in atom's center removed.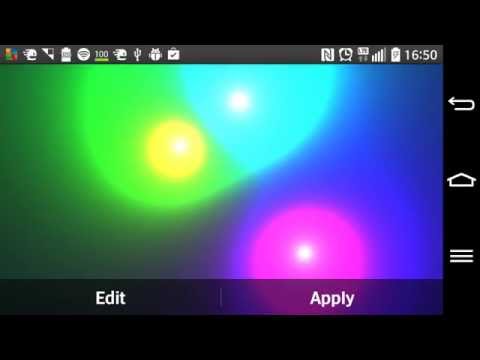 Write the first review for this app!