Auto Car Mechanic - Tuning car
Auto Car Mechanic is fun adventure game where you can create and design new cars. Cleanup dirt from cars body, weld the broken parts and design and build a brand new racer car in your own garage salon. It's an auto engineer fun game for youngster and teens. Use your imagination and create supercar in your auto salon shop. Make high speed engines and transform ordinary autos into super next gen automobiles makeover. Play as expert auto racing car maintainer in this spa shop in town. Weld it! Screw it! Paint it! Clean & Wash it! Its builder shop rush simulator!


Some person damaged his ride in road accident, remove dent, fill air in tires, use paintbrush. Fill oil in the engine and screw the loose nutts to make it brand new ride. Repair the mechanic monster automobiles leak mess & leakage. Transform your automobiles and use your mechanical instrument but, bolt, screwdriver to design and cleaning your favourite cars hood, tire, interior and body. Diagnose automobile defects by starting engine and then repair it in spa workshop.


First fix & Tune up your crashed mobile ramp vehicles engine then replaces or weld pipes, beams, screws, denting and scratches from master machinist from garage town sight. Give some healthy and strong Repairs and customize the race cars very carefully. Play your role as a master mobile builder and provide engineers services to all sportscars present in your makeover workshop.


Use mechanic Bob expertise and make your vehicle looks best and awesome as in race competition from the best bob auto Porsche class automobile machinery engineers wrapper.


Pull over your ramps porche builder vehicle with a blue crane, coaster or tow monster truck if your hot wheels are giving trouble or start the muscle engines to wash and tune-up engine performance with tuning in workshop. Start your vehicles and have test drive.Join the broken wires and weld the rusty car body add cool stickers and paintbrush for customization.


With the help of parking bob engineer tools nut, bolt, screwdriver and your skills & services can get this SUV automobile on up to high speed coaster. Engineers will clear all pipes repair that are broken, tight rusty screws that are loose. This is a Fun free simulator game for non-stop entertainment with some realistic feel. This game is for 3-10 years old kids and for everyone.


This full of fun game is extreme fun contributor for kids, teen and youngster. Enhance learning of your kids with this fantastic fun mechanical simulator.


Features


Added all types of sports and LTV & SUV from selection menu in garage
Wash and tidy up your rush policecar in washer area and clean all the mess
Added all new mechanist features that will be take cared by Bob vehicles builder
Use all engineer tools nut, bolt, screwdriver and washing foam or soap with machinery for cleanup all the dirty parts to get prestige
Scan out the pipes and connecting areas for any leakage and fuel or oil leaks
Give a handsome and attractive paint job to your new wheels that are just modified & customized

Recent changes:
Now you can restore your Purchased In-App items.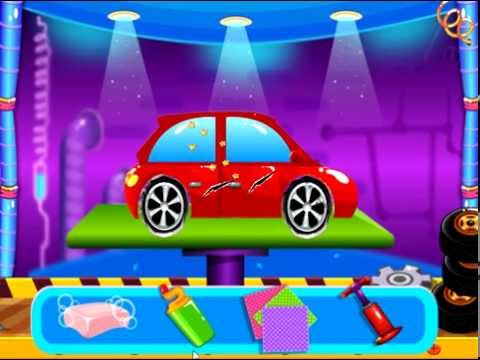 Write the first review for this app!