Auto Reply
SMS Auto-reply is the application which is basically developed for the people who have large work load and not able to attend call or give their answer in the busy schedule.

Or simply the SMS assistant for busy bees!
When you are busy or inconvenient to answer the phone, this app will automatically reply the incoming calls by simply turn on the auto-reply feature. Reply every call (Custom settings available).

Main features:-

Auto reply: - This app will automatically send SMS to the caller, when you are not able to receive the call.

Add Profile: - when the user taps on this feature, a screen open in which user can easily set the template message for example – Driving, Busy in meeting, Call after some time, I am in the office etc.

Edit Profile: - With this feature user can change the template according to position.

Set profile: - According to this feature user can set the profile which he/she wants to send to the caller.

Process: - When a caller calls the user and user don't want to pick the phone, then User sets the profile and after its call automatically disconnect and caller gets a message which user sets in the profile.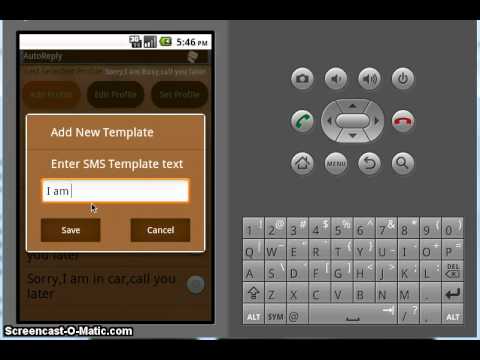 No comments in the Android market yet