Avoid A Ball
Tiny indie studio (bedroom) founded by ex-EA developer, Mind Splat Design presents: Avoid a ball!!

Simple, Splattery and Addictive.

The idea is simple, all you need to do is, well, avoid a ball or balls, depending on how good you are.
Test your timing and reflexes bouncing around from tooth to tooth avoiding the evil balls of doom, while you try to survive long enough to power up.
Once powered up it is your turn to let loose your rage and chase down the evil balls and exact you ball splattering vengeance.

This fast paced, high score game may look easy at first but you will quickly find your thumbs frantically tapping to glance out of the way of your imminent splattery destruction.

As you progress you will be swarmed by balls, coming at you from every direction, bouncing, growing and generally being a pain. If you live long enough you may even experience multi ball bonus splatterfest to help you rack up them precious points.

Features:

* Controls designed specifically for multi touch interface to exercise your chubby thumbs :)

* A cartoon mouth arena.

* Multi ball bonus rounds

* Squishy splattery sound design by Jim 'Spoonbill' Moynihan

* FUN !!!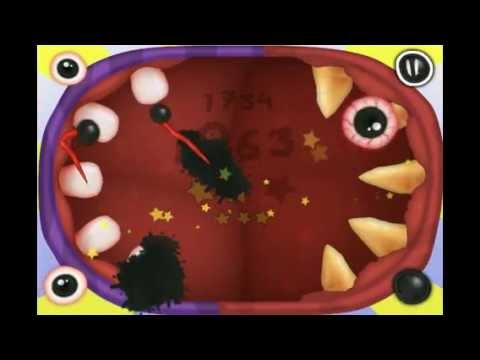 Write the first review for this app!