AZTEC-01
In another universe is never-ending battle continues today.
Face floating in space AZTEC-01 has been attacked by horrible monsters.
You manipulate with AZTEC-01 and defeat them!

AZTEC-01 is simple shooting game.
Also capacity is less than 1MB and there is no loading time.

Flow of the game:
You are the face located in the center of the screen.
Can shoot bullets at 360 degrees, and enemies will come towards from 360.
Defeating a certain number of enemies, go to the next wave, which is repeated until no life.

This version "AZTEC-01" is paid and no AD.
Another version "AZTEC-00" is free and AD.

More information:
http://spinalroid.blogspot.com/2011/07/azteca-0001-release.html

Recent changes:
ver 3 update:
- version controll with azteca00.
- Support for all resolutions !
Supported resolutions are "ldpi mdpi hdpi xhdpi xxhdpi".

ver2.1 update:
- Improved OpenGL drawing.

ver 2.0 update:
- Stabilization of operation.
- Does not sleep while running.
- Enable hardware acceleration.

ver 1.2.0 update:
Various improvements to stability.
-Abolished the resume function.
-Add a resource disposal.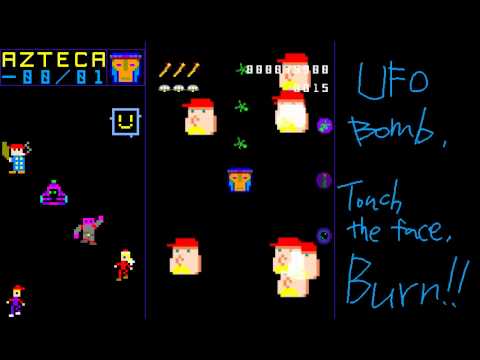 Write the first review for this app!