Azubu
You crave it. The "LIVE" icon. Your favorite streamer playing your favorite game. But you're stuck on a train. In the library. At the doctor's office. Watching a stream is off the table.

Or is it?

Open the heavens. Let the angels sing. Sound the horn. Introducing the Azubu mobile app for Android. No, it hasn't come from on-high, but rather strenuous development and feedback from you, the viewer. And what has your garden of ideas wrought? Something incredible.

Chat

Communicate in real time with everyone watching the stream. Your friends watching from their desktop? You'll still be chatting with them on the mobile app. Technology, baby.

VODs

Missed the last LCS game? Want to see that see play from Artosis or Voyboy? Load up the VOD. Afterall, that's what it's there for, being video on demand and all.

Pro Players, Big Events

Don't. Miss. A Moment. Wherever you are, whatever you're doing, you can participate in the stream, in the conversation.

FREE

This is all for you, for free. We wanted to bring you this content with as little hassle as possible. Simply hit the download button and you're on your way.

So what are you waiting for? Watch. Chat. Interact. Share.

Download today and experience high quality streaming on the go!

Recent changes:
Minor performance enhancements and fixes.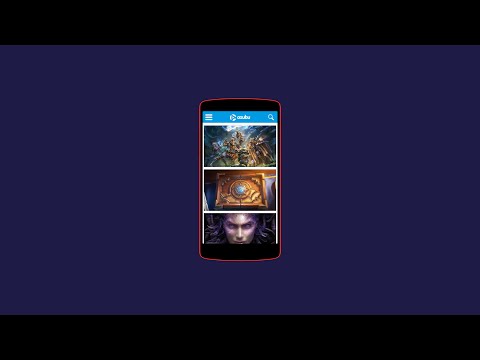 Write the first review for this app!