B-Riders
Als Brabantse B-Rider stap je af en toe uit de auto om de fiets te nemen naar je werk. Om je lekker gezond en fit te voelen. Of om de werkdag al fietsend van je af te laten glijden en ontspannen thuis te komen.

De B-Riders app bestaat uit twee delen: de E-Bike Bonus en de Online Fietscoach. De Online Fietscoach helpt je te blijven fietsen naar je werk, houd je fietskilometers bij, moedigt je aan en helpt je je doelen behalen. Ga je voor de E-Bike Bonus? Hiermee kun je een deel van de aanschafkosten van een e-bike terugverdienen door op de fiets naar je werk te gaan.

Word ook B-Rider! Kijk voor de voorwaarden op www.b-riders.nl en meld je aan. Eenmaal aangemeld kun je de app gebruiken.

Fietsen naar het werk geeft een kick!

Recent changes:
Om de ritregistratie te verbeteren is een start- en stopknop toegevoegd aan de B-Riders app. Wil je zeker zijn van een geregistreerde rit? Klik op 'start' als je begint aan je fietsrit. Klik bij aankomst op je bestemming op 'stop'.
Als je langer dan tien minuten niet verplaatst, stopt de app vanzelf met de ritregistratie. Klik daarom pas op start als je echt begint met fietsen.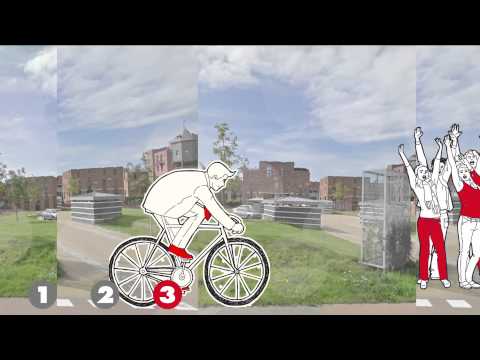 Write the first review for this app!