B4A-Bridge
B4A-Bridge is a tool for Basic4android developers which allows you to connect the IDE to physical devices over the local network or a Bluetooth connection.
See http://www.basic4android.com for more information.

B4A-Bridge was written in Basic4android. The source code is available in the forum.
B4A-Bridge doesn't contact any external server.
The "read sensitive log data" permission is required in order to show the app logs in the IDE.

Recent changes:
Fixes several issues related to network stability.
Adds support for logging on Android 4.1+ devices (as well as all other versions). Logging on Android 4.1+ will only work in debug mode.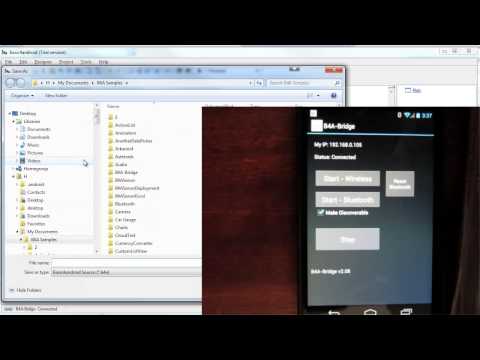 Write the first review for this app!